Experience Rückl Glassworks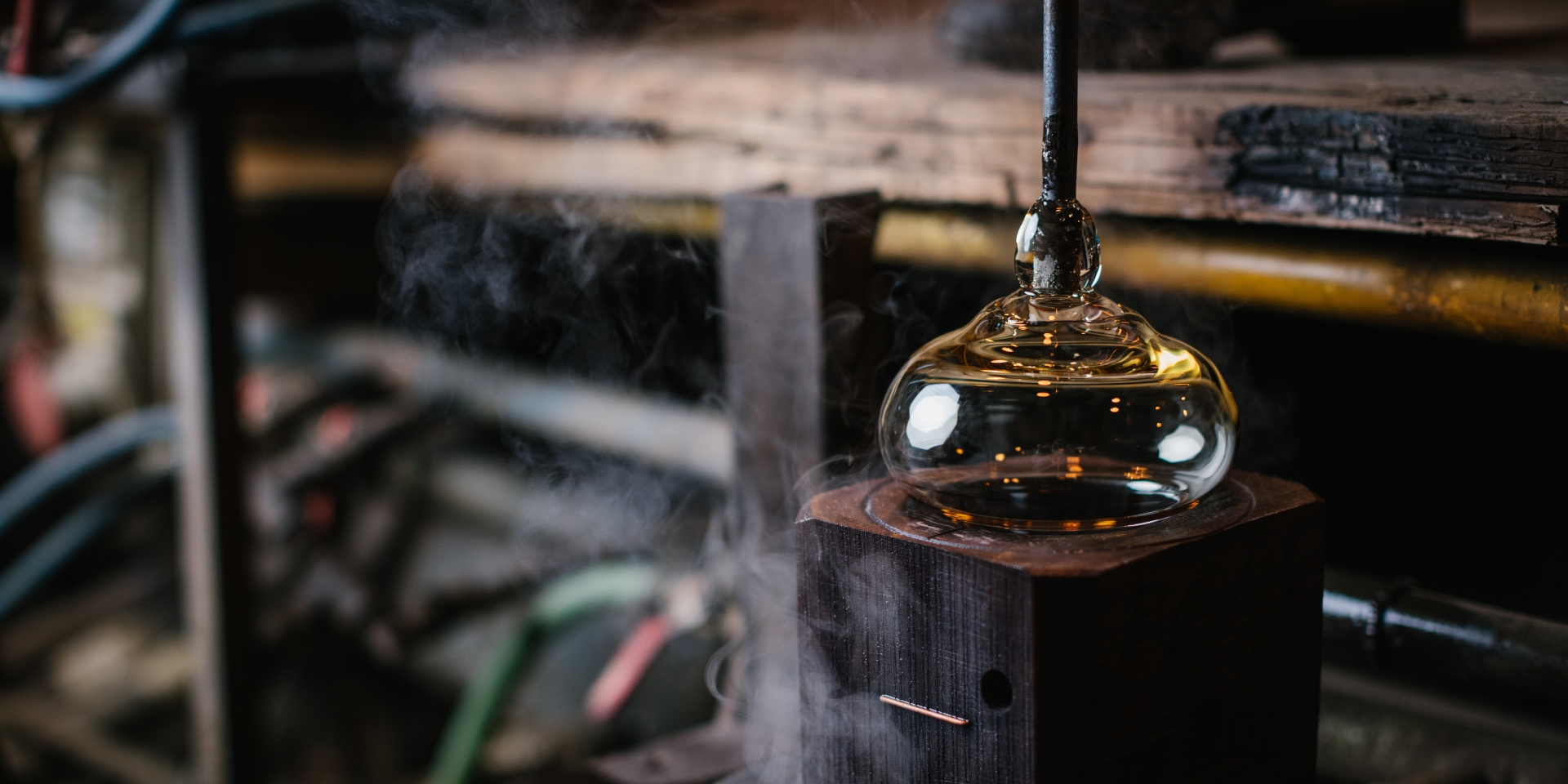 Enter the world of unique hand-cut Czech crystal production and experience it with the master glassmakers at Rückl, a glassworks whose history reaches back to 1846.
Rückl brings you the best of Czech glassmaking culture and tradition, taking time-tested techniques and traditional patterns to a new level.
Guided Tours
Rückl glassworks shows you the individual phases and traditional techniques of glass production. Each individual step of crystal production is demonstrated and explained, including the art of glassblowing, the process of quality control and the unique mastery of our glass-cutters.
Experiential Tours
Experiental Tours include the guided tour but also offer you a chance to personally create.
The Glass-Cutting Experience enables you to try the work of a glass-cutter, creating your own original product to take home as a souvenir afterwards. The type of product depends on our current production at the glassworks at the time of your tour. Usually it's a drinking glass.
If you want to try glass-blowing hands on, our glassworks will enable it by previously booking a specific time. You will join us at the working area under the guidance of an experienced master glassmaker, get personal look at the furnaces and try using the glass-blowing pipe with molten glass, possibly creating your own product.
Guided tours are available in both Czech and English and take about 45 minutes. Please remember that guided tours and experiential tours must be reserved in advance. It is possible to combine visitors of guided tours and experiential tours within one group.
The glassworks are located in Nižbor, Central Bohemia, in the picturesque valley of the Berounka River, about a 35-minute drive from the center of Prague or 45 minutes from Pilsen. We recommend combining the visit to our glassworks with a trip to some of the famous destinations nearby, such as Karlštejn or Křivoklát Castles, the Lány Chateau or the Koněprusy limestone caves. You may also enjoy a walk or bicycle ride along the Berounka River or the tour of the Nižbor Chateau.
The Rückl Factory Store is a part of our Visitor Center and offers a comprehensive selection of our products.
Give a tour of the Rückl glassworks
Looking for an original gift? How about an electronic voucher for a tour?
---
Opening Hours
| | |
| --- | --- |
| Monday | 9:15 - 15:00 |
| Tuesday | 9:15 - 15:00 |
| Wednesday | 9:15 - 15:00 |
| Thursday | 9:15 - 15:00 |
| Friday | 9:15 - 12:45 |
| Saturday | 9:15 - 12:45 |
Last tour starts 45 minutes before closing time.
Prices for Guided Tour in English
Guided tour in English
| | |
| --- | --- |
| Adults | 200 CZK |
| Children, students  | 150 CZK |
| Seniors | 170 CZK |
| Family (2+2) | 650 CZK |
The above prices include VAT.
Take a look in Code of a Conduct before your visit.
Surcharge for Experiential Tours:
Glass-cutting experience 500 CZK/person.
Included in this experiential tour surcharge is one handmade product on which you personally try the work of a glass-cutter and take it home as a souvenir. The time of the experience for one person is 10 minutes.
Glass-blowing experience 1,000 CZK/person.
Included in this experiential tour surcharge is access to the working area for one person for approx. 10 minutes, where you try blowing glass under the guidance of a master glassmaker. We subsequently either recycle the glass or you can later pick up the product at a given time or have it delivered to your address for an additional surcharge.
---
How to reach us
By car from Prague or Pilsen, the fastest way to get to the glassworks is via the D5 motorway. It takes approximately 40 minutes. Take exit 14 to Beroun and then turn right after the second set of tracks in Beroun.
Park comfortably in the glassworks area or in the car park by the BMX track (on the right after the bridge).
Find your ideal route on the map.
The glassworks can also be easily reached by public transport, either by train with the exit stop Nizbor or by regional bus with the exit stop Nizbor, odb.
The entrance to the glassworks is located a few meters from both stops, you will not miss it.
---
Contact and Reservations
Rückl Visitor Center
Markéta Rücklová
T.: +420 605 229 205
E.: excursions@ruckl.com
---