The Czech Lion statue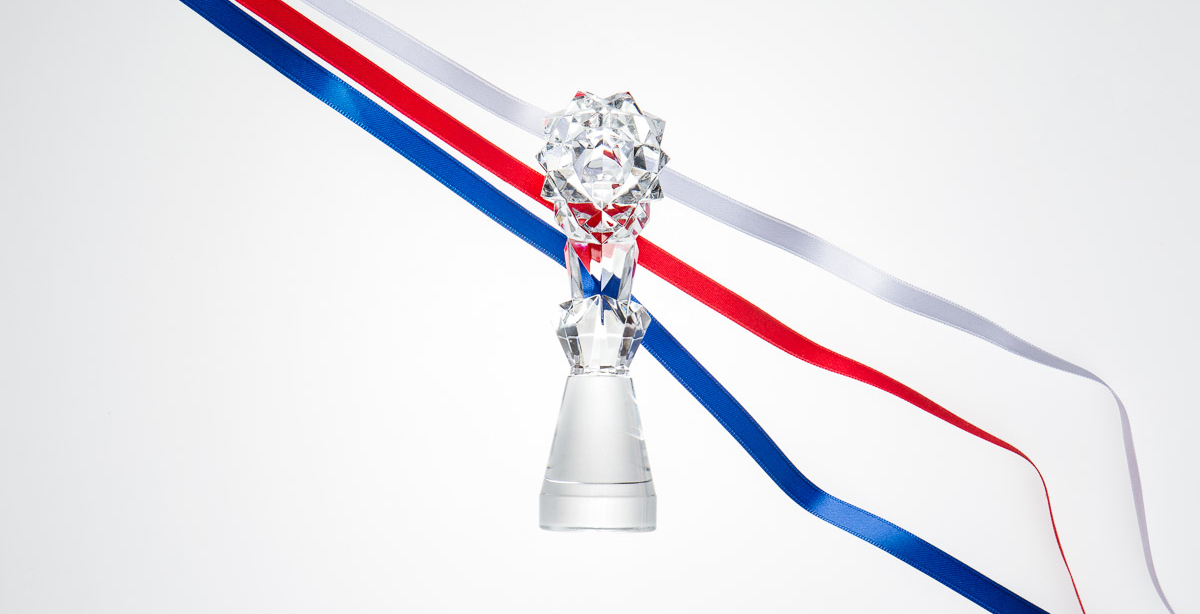 The Czech Lion Awards are the most prestigious film awards that have been presented in the Czech Republic since 1993. The films are reviewed and voted on by the members of the Czech Film and Television Academy, including great personalities of the Czech film and striving for development and promotion of the Czech cinematography. 
In the selection procedure, the Rückl glassworks facility was selected to both design and produce a new lion's figure for the 25th jubilee Czech Lion Awards. Thus, the figure and its production returned after several years to the glassworks facility located in Nižbor, where the original figure had been produced for years, and Rückl is proud to be its manufacturer again. 
It was designed by Rony Plesl, a recognized Czech designer, university teacher and the art director of the Rückl glassworks. "The lion's mane is embellished using the 'špičtajn' cut and the pedestal is decorated with stars. The figure possesses features characteristic of the Bohemian Sky collection by Rückl. When working on the design, I let myself be inspired by the poetic work of Josef Lada and the morphology of the Czech Cubism; I wished to create a lion that is kind and nice," explained Rony Plesl.
The stars on the pedestal do not only refer to iconic motives of the Rückl glassworks, but also represent a typical pattern in the Czech glass cutting morphology, and last but not least, they are used as a reference to the radiant Czech film stars.