Wedding gift inspiration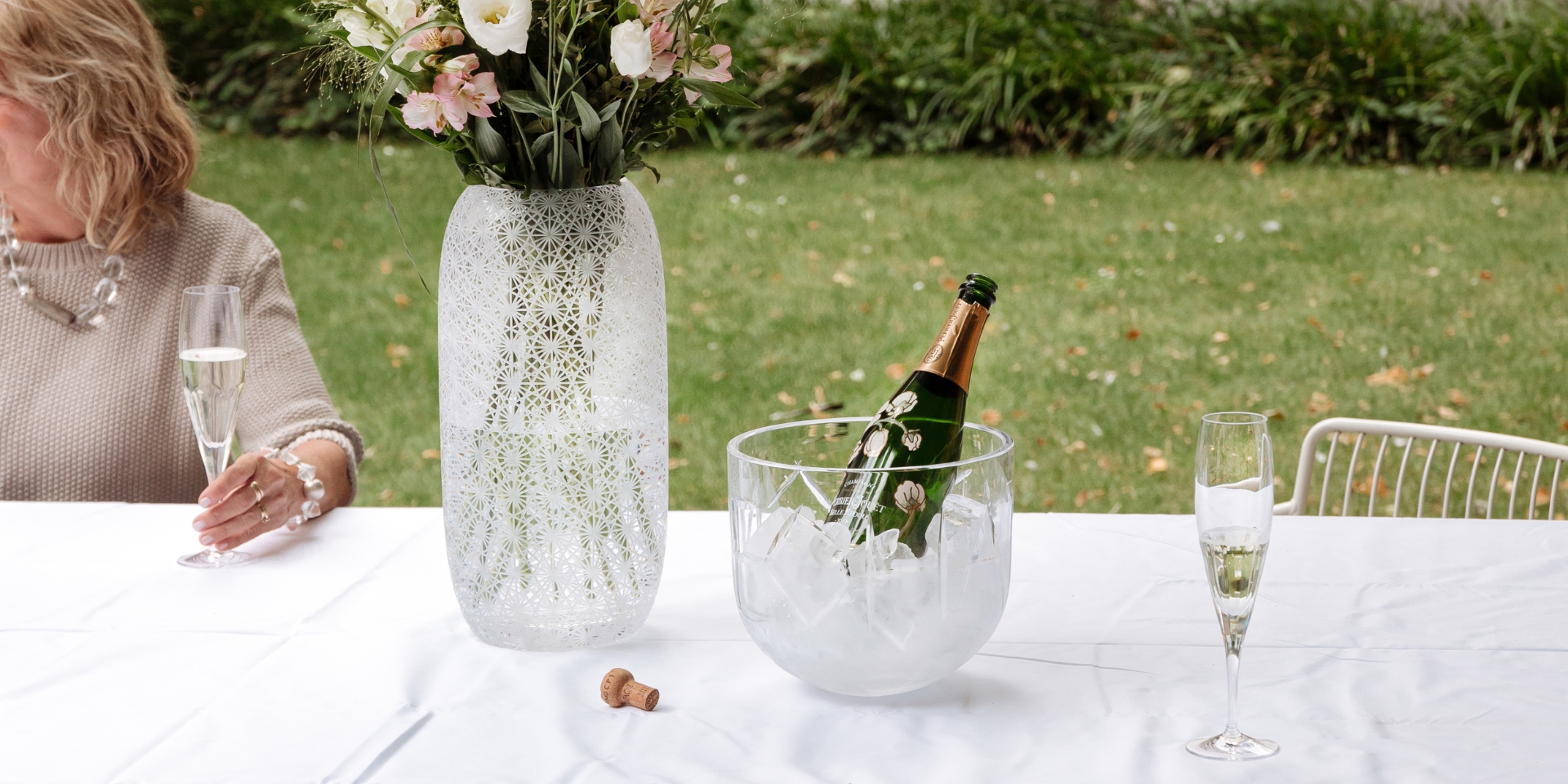 An eternal vow and a joyous celebration of love within the circle of those closest to you. The wedding season is rapidly approaching - be ready for it and discover the perfect designer gift made of Czech crystal for the newlyweds. Say it with Rückl.
Two is better than one
And what complements the magic of two? Discover our iconic 200ml glasses from the ABC, Pink, Krakatit, Metamorphosis or Constellation of Us collections in gift packaging of two or three pieces to delight both the bride and groom. Will you opt for engraved initials reminiscent of school desks, a cherished wedding date, or something uniquely personal?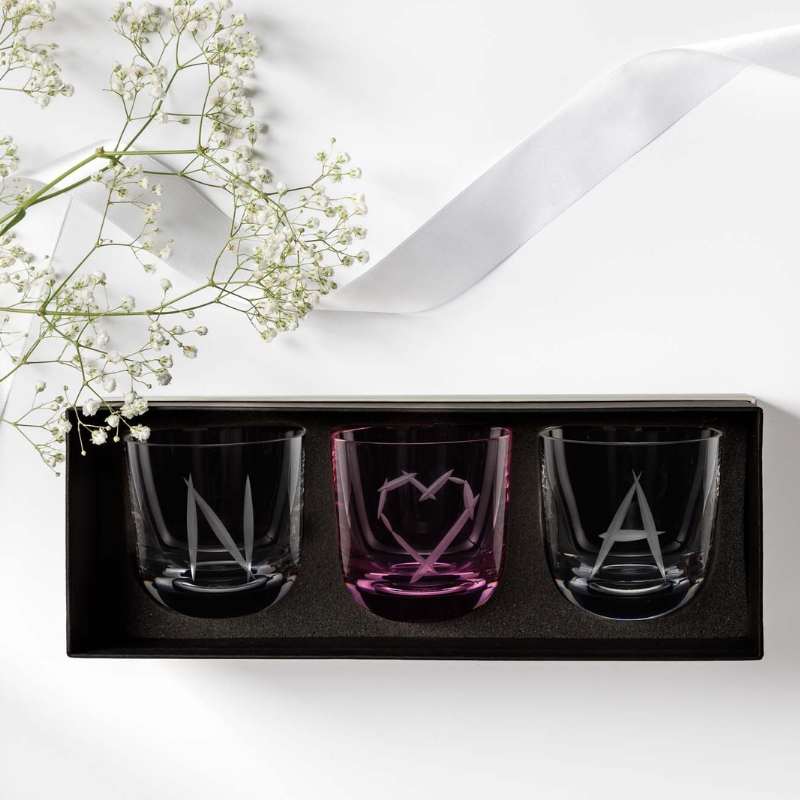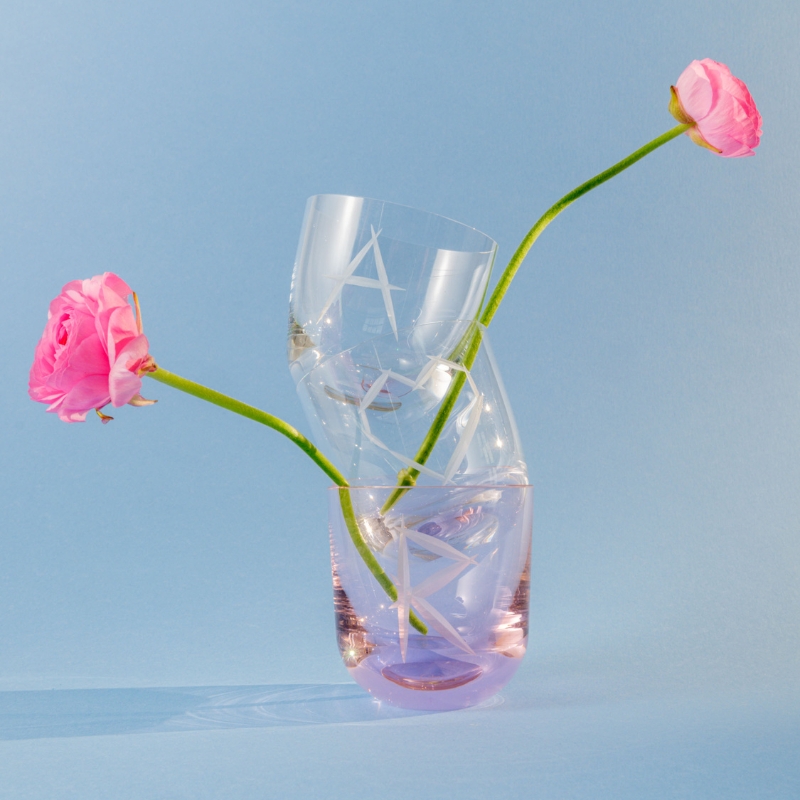 Cheers to love
Glasses with stems cannot be absent in any celebration. Choose between classic elegant flute shapes or stylish bowl shapes. Gift newlyweds with minimalist champagne glasses from the Rudolph II collection, an exquisite sky full of stars engraved on the Krakatit bowls, or timeless wine glasses from the Maria Theresa collection. Make them clink in celebration!
Wondering which glass is perfect for which occasion? Read our article about How to choose the right glass.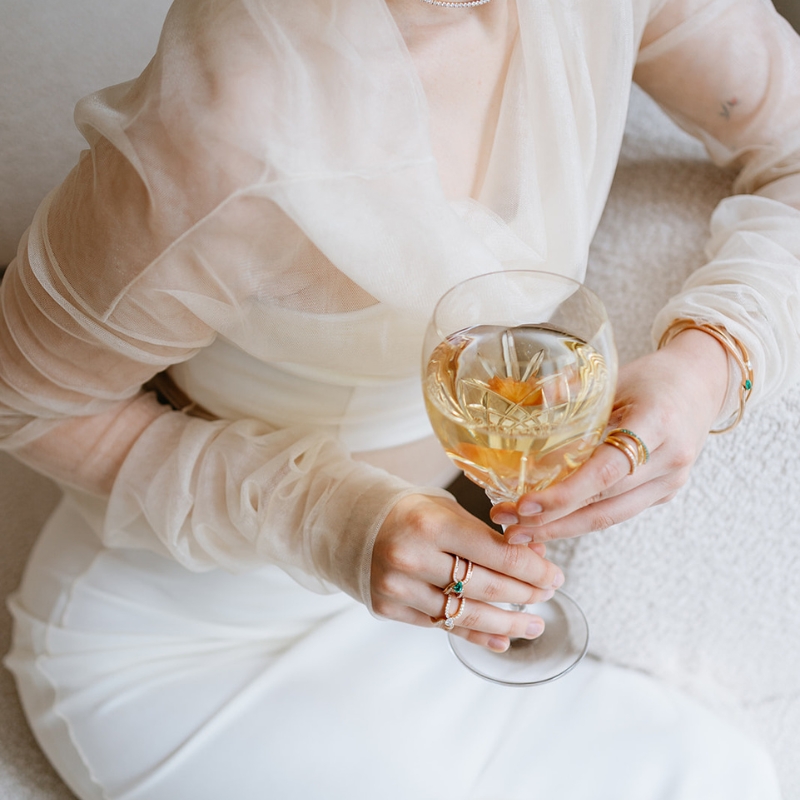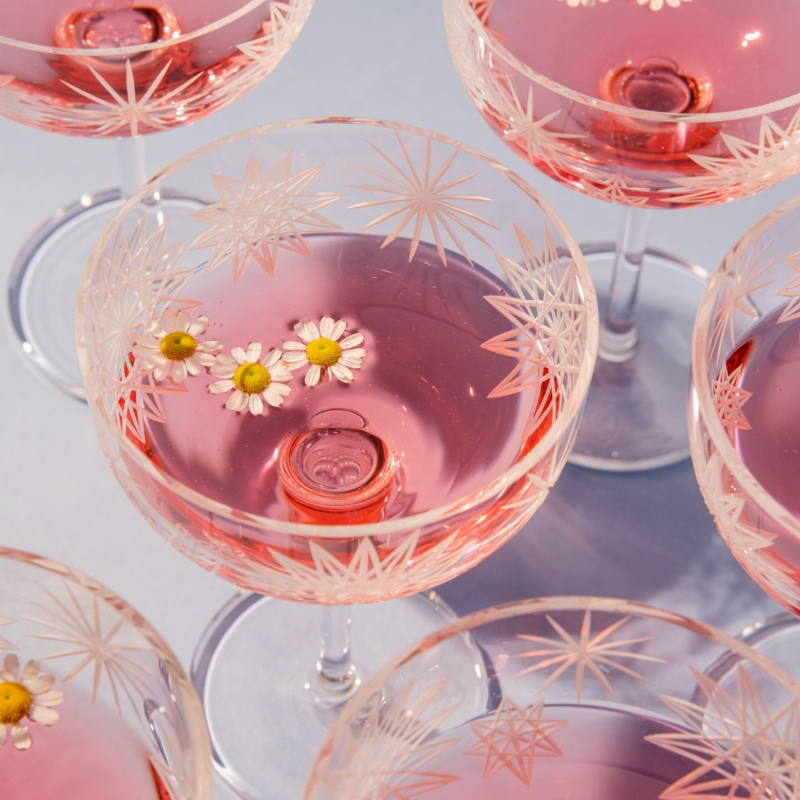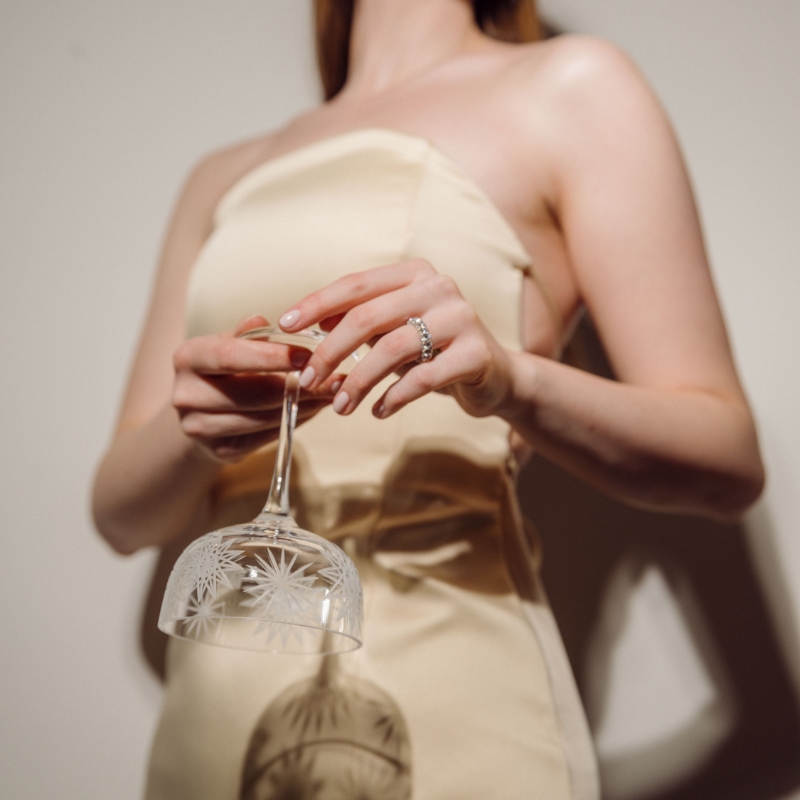 Say yes
Concise words and pure emotion cut into clear crystal. Give a wedding gift that will remind the newlyweds of their special day and the eternal promise they made to each other. The YES decanter can be purchased in a set of two, four or six glasses. We will carve a personalised message of your choice into the products from the  Love collection on request.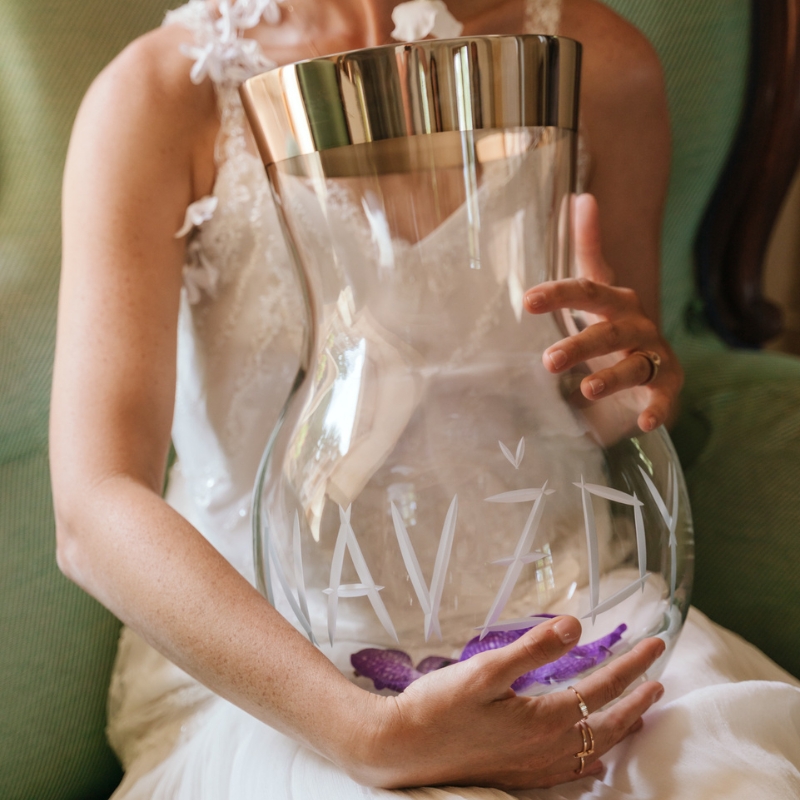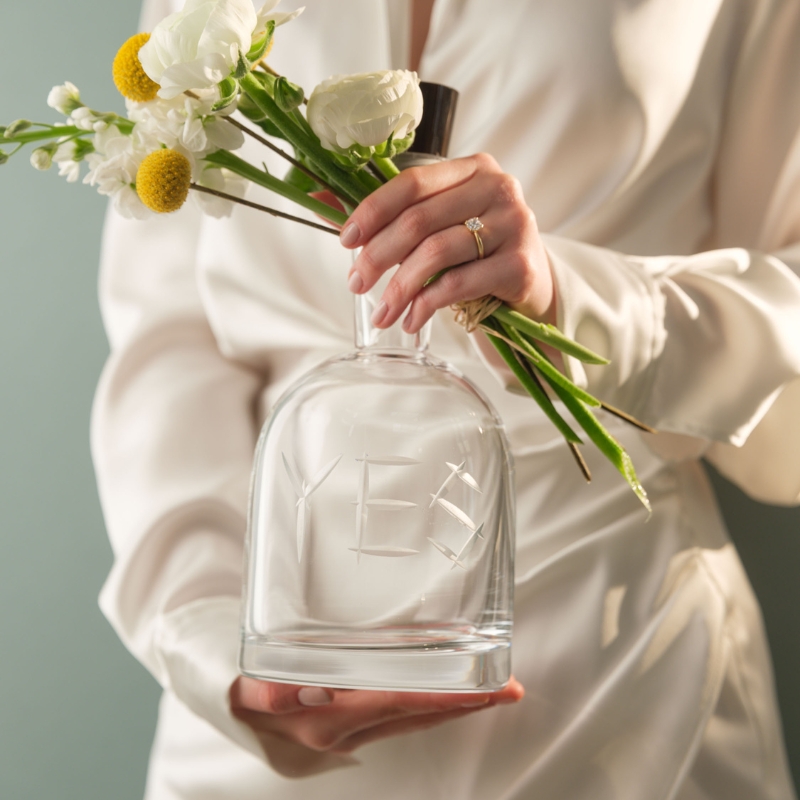 Love that doesn't fade away
Love is like a flower, but with the power to endure. Give a vase in which love can flourish and become an enduring jewel of any interior. You can choose from the delicate lace cut of the Odette collection, products from the Love collection interwoven with the theme of fateful love, or the special edition Constellation of Us by French artist Marine Julié, celebrating passion and animality hidden in minimalist lines.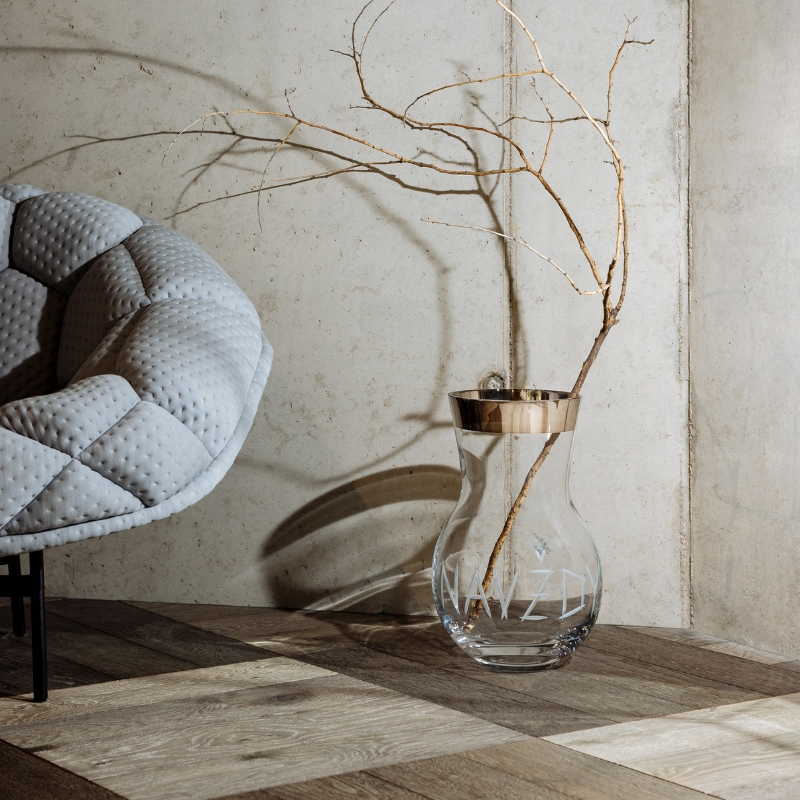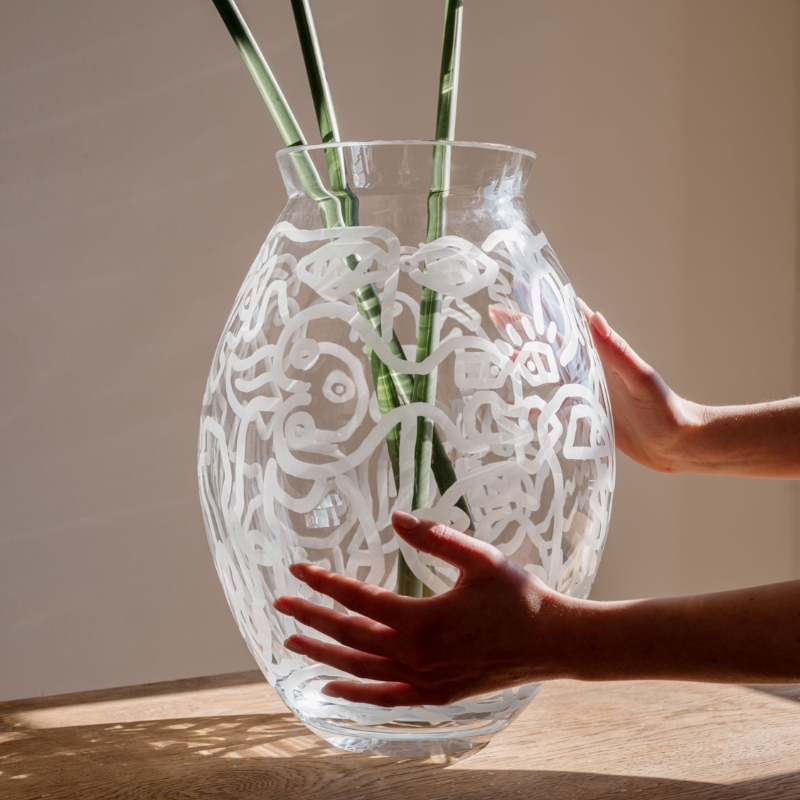 The basis of family gatherings
Do you want to give products with a story that will be passed down in your family from generation to generation? The Heritage collections range from water, wine, champagne and beer glasses to bowls, carafes and pitchers. Assemble a practical set that will become a stylish staple in any family's kit and will bring joy for decades to come.