Kateřina Handlová, Rückl Art Director
Kateřina grew up in a family of glass artists. From high school to graduating at The Academy of Arts in Prague, she studied glass and gathered her design experience all over the world. In 2015, she worked at the Dutch studio Thier&VanDaalen, then designed lighting fixtures for LASVIT. In 2017, she held the position of Senior Designer at LASVIT and went to work in Dubai for three years. In 2021, she designed the Shibari and Tide-up Romance crystal lighting collections for the Bomma glassworks. To this day, she participates in the designs of the Bomma constellations. She loves fashion, oriental culture and original jewelry. All this is a great inspiration to her.
Kateřina finds beauty in quality craftsman-ship which explains her passion for detail. She loves glass for its unique character, problems and advantages. With her original artistic approach she is definitely one of the most gifted and remarkable young Czech glass designers.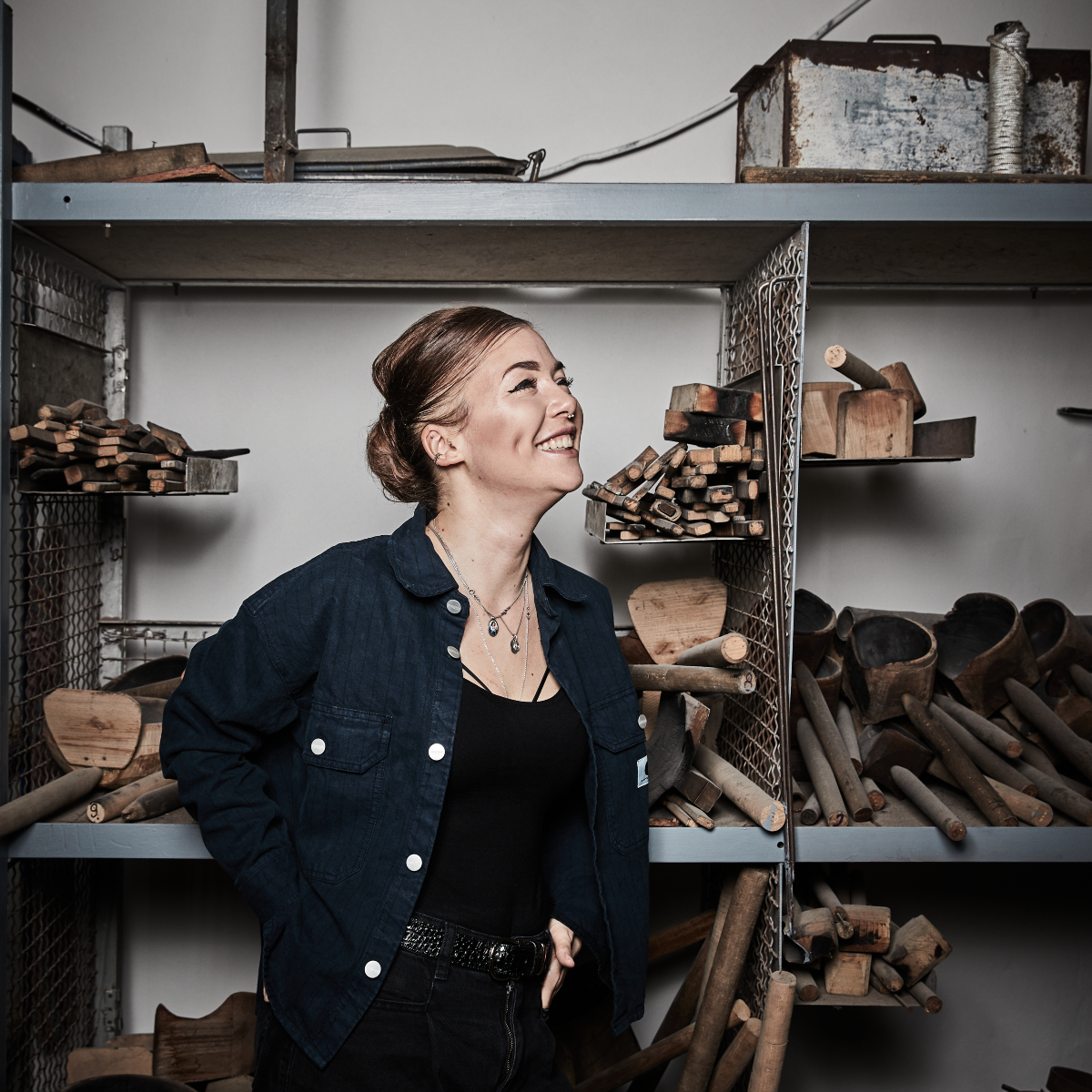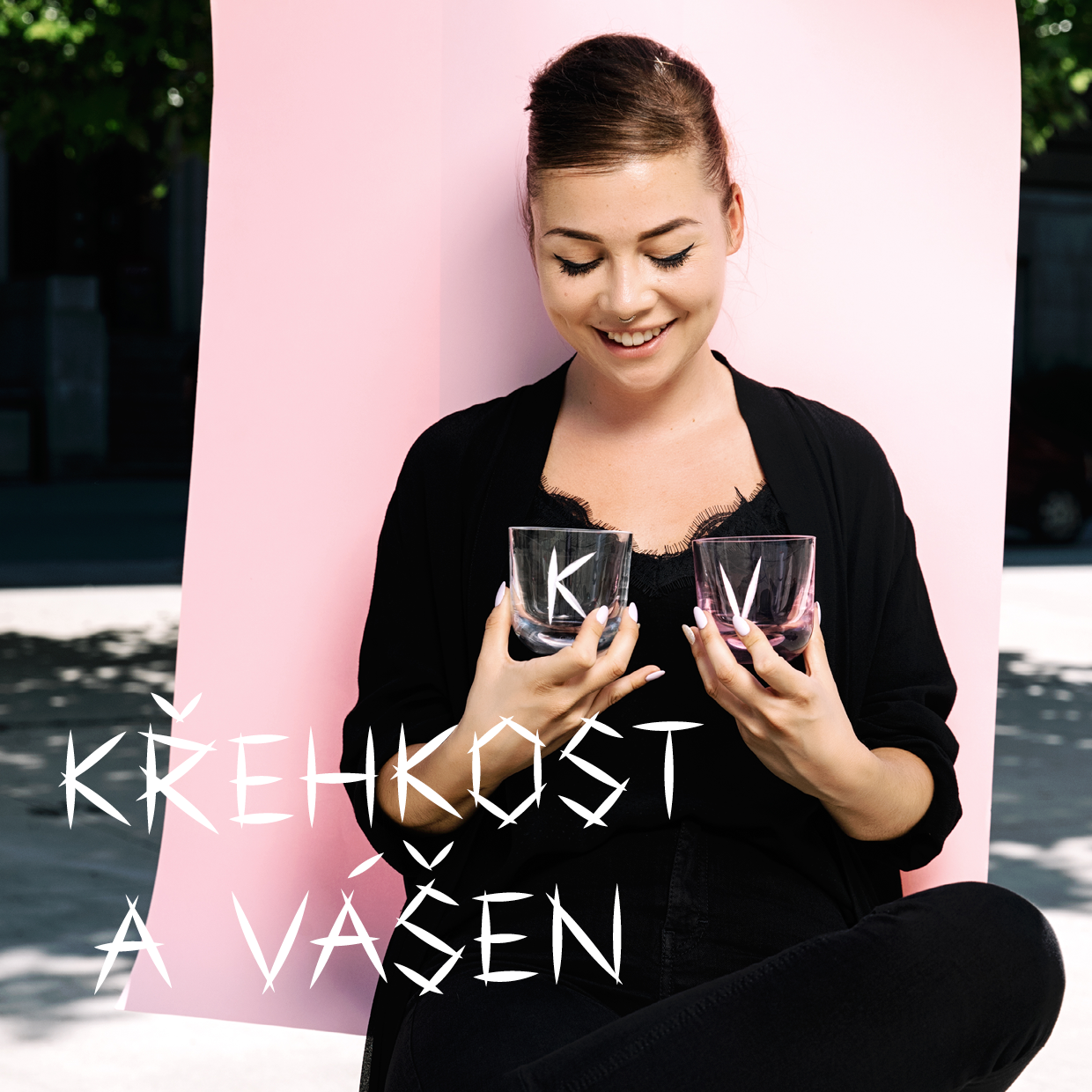 Rony Plesl
Leading Czech artist, sculptor, designer and professor. Born in Jablonec nad Nisou, since 2008 he has headed the Glass Atelier at the Academy of Arts, Architecture and Design in Prague, and is considered one of the most notable contemporary Czech designers. His signature style is found within fine arts, as well as in the design field. Through his work he explores the possibilities of glass sculpture, treating it as a distinct medium and following in the footsteps of his predecessors, particularly Stanislav Libenský, with deep respect toward the history of craft. In 2018, he first introduced a breakthrough smelted-glass technology at the Fire Walk with Me exhibition. A turn in his work was the 2019 exhibition installation named Sacred Geometry, at the Santa Chiara chapel in the Victoria and Albert Museum in London. Rony Plesl's artworks are included in public collections in the Czech Republic and abroad, as well as countless private collections worldwide. 
Many Czechs encounter his work daily, as he designed glasses for Budweiser Budvar Brewery and Pilsner Urquell Brewery, as well as Mattoni mineral water. His work received many accolades, including Good Design Award (2019, 2013, 2010), Red Dot Award (2019, 2007), Czech Grand Design (2011) and others.
In 2017, he became the Art Director of Rückl Glassworks and defined its present direction. He designed most products of our brand, paying homage to Czech glassmaking and cultural icons of Czech history.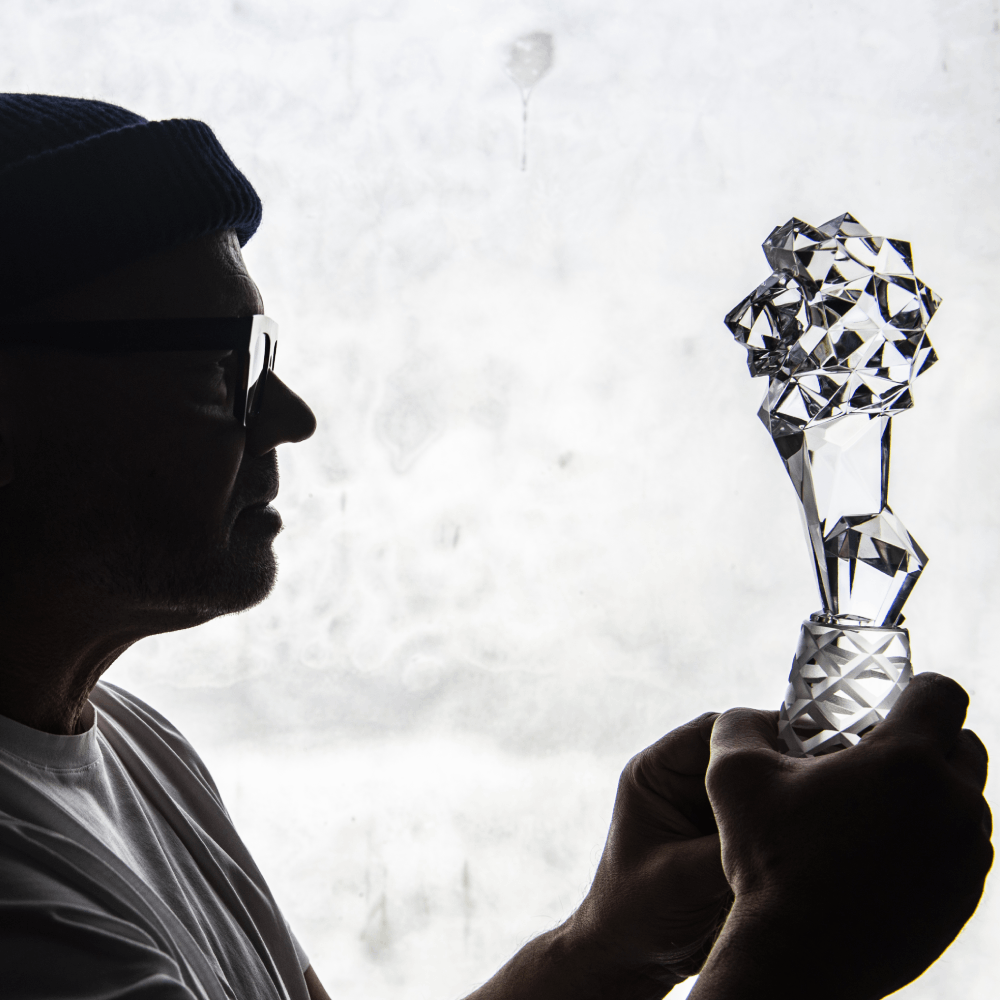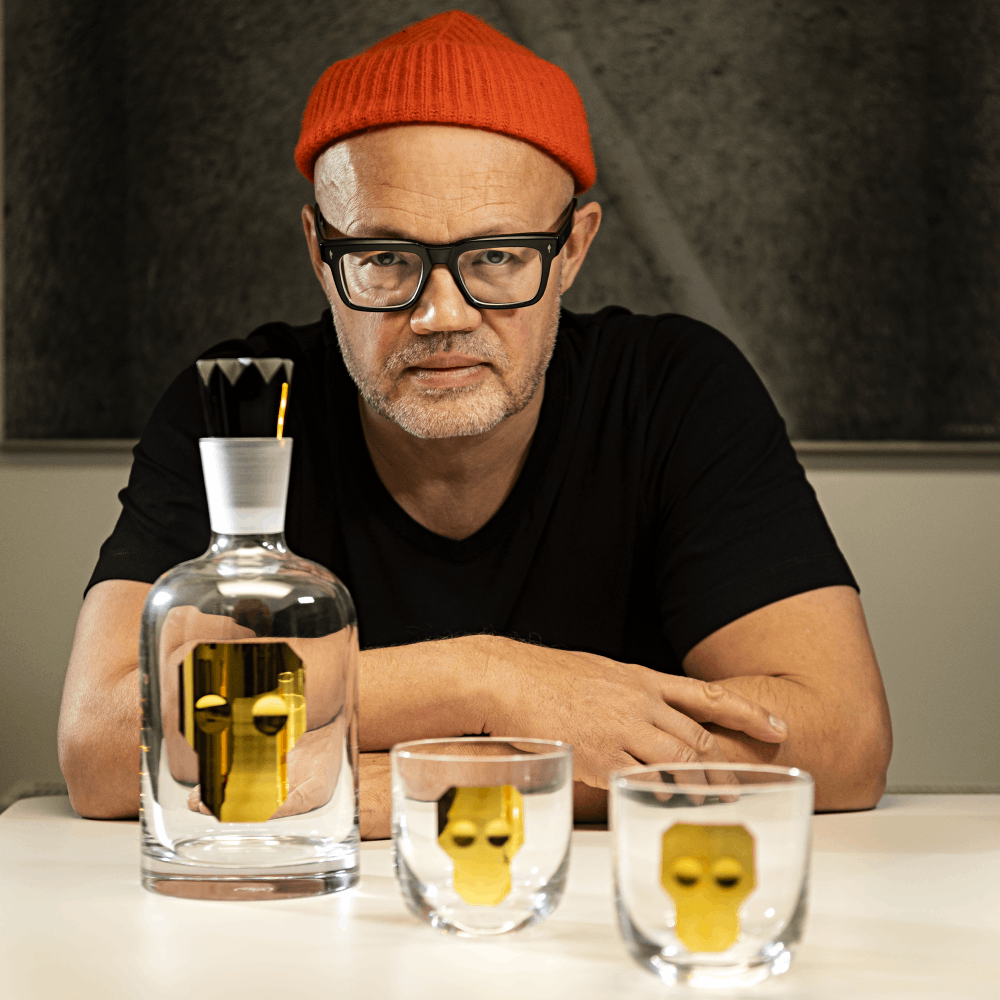 Lukáš Novák
Lukáš comes from Nový Bor, the capital of Czech glassmaking, located in the north of the Czech Republic. He's a multidisciplinary artist, a creator and a glass aficionado with a passion for modern art, crafts, experiments and exploring materials. All this reflects strongly in his work, through which he loves to tell stories. He sees glass as a medium able to transfer emotions and thoughts thanks to the possibilities of its form.
Lukáš completed his studies at the Glass Atelier at the Academy of Arts, Architecture and Design in Pragueunder Professor Rony Plesl. His diverse portfolio includes vases, mirrors, lights, art objects and installations. He was nominated for the Czech Grand Design Prize in 2019 for his collection Lost and Found.
He designed the Wilde Collection for Rückl glassworks – crystal for lovers of absinth and Victorian hedonists as well as those who intend to enjoy life fully. The snake pattern cut into the glass serves as a reminder of the fatal seductions and sins of the bohemian life that even Oscar Wilde couldn't resist.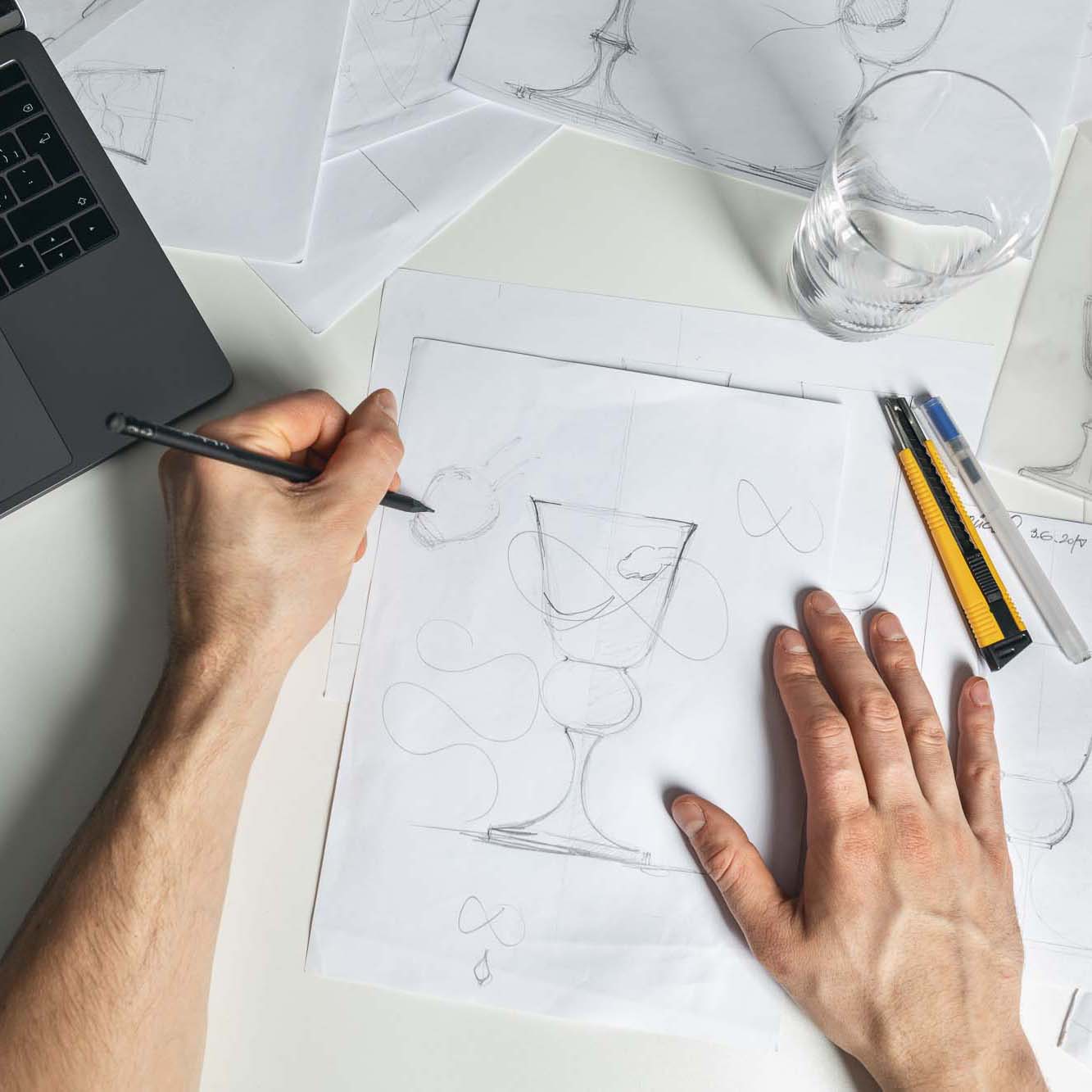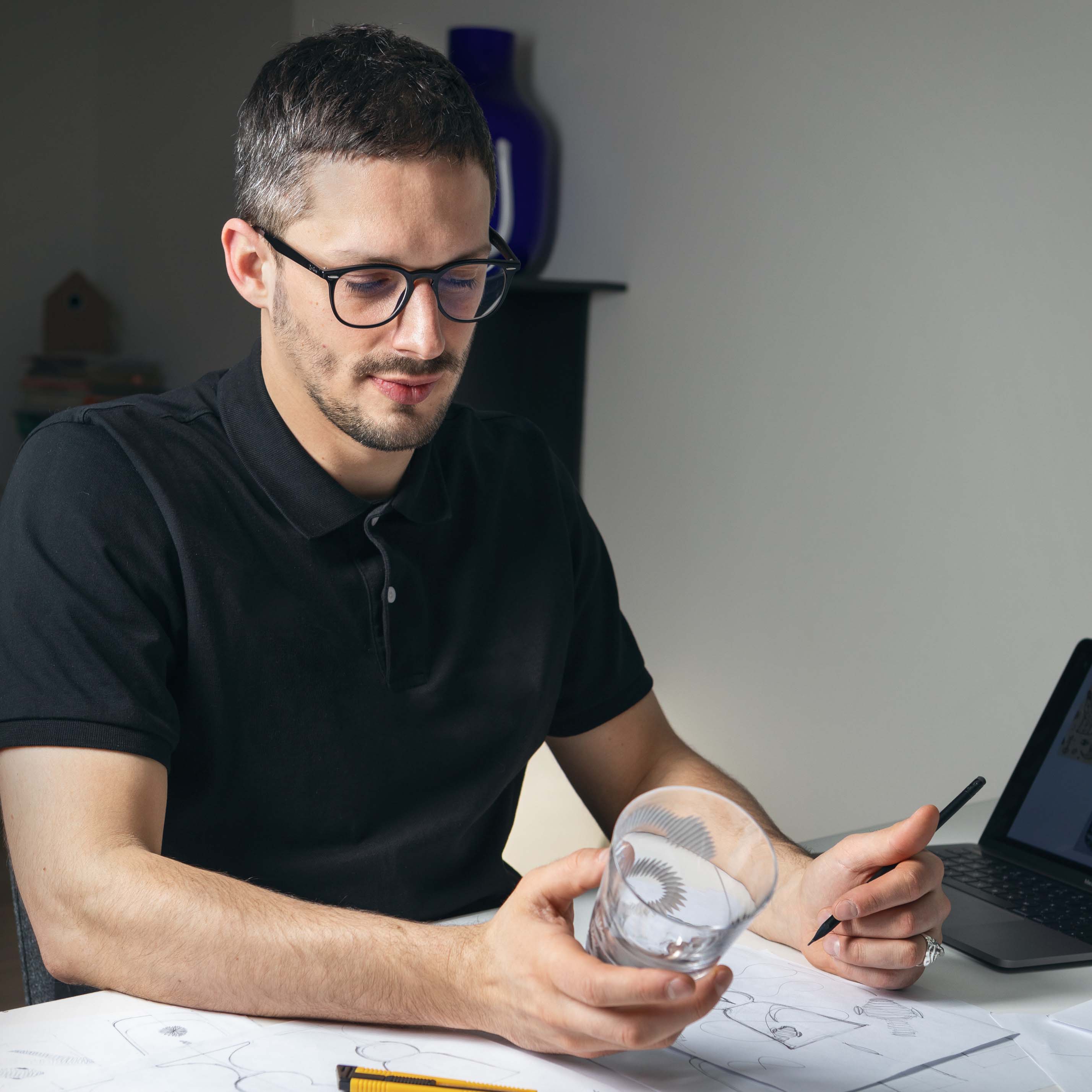 Kristýna Venturová
During her studies at the Václav Hollar Arts High School in Prague, Kristýna Venturová originally focused on ceramics and porcelain. However, in 2017, she successfully completed her studies of glass design under the leadership of Rony Plesl at the Academy of Arts, Architecture and Design in Prague and she currently continues to successfully pursue this field. 
While studying, she completed two internships at the Toyama Institute of Glass Art in Kyoto. Japan was her lifelong passion and inspiration, with the Japanese culture representing a bottomless well of ideas thanks to its extraordinary approach to manual craft production. Kristýna combines traditional processes with contemporary innovations, bringing an essence of emotions and rock-solid values into her products. She enjoys creating as a response to subconscious reactions.
Czech history tells a great story of the inventive spirit, fertile lands and an entrepreneurial resilience. Beer, the iconic golden beverage, gave us a culture of friendly meetings and storytelling. Enjoy the Storytellers beer glasses by Kristýna Venturová and raise a toast with Rückl-style elegance.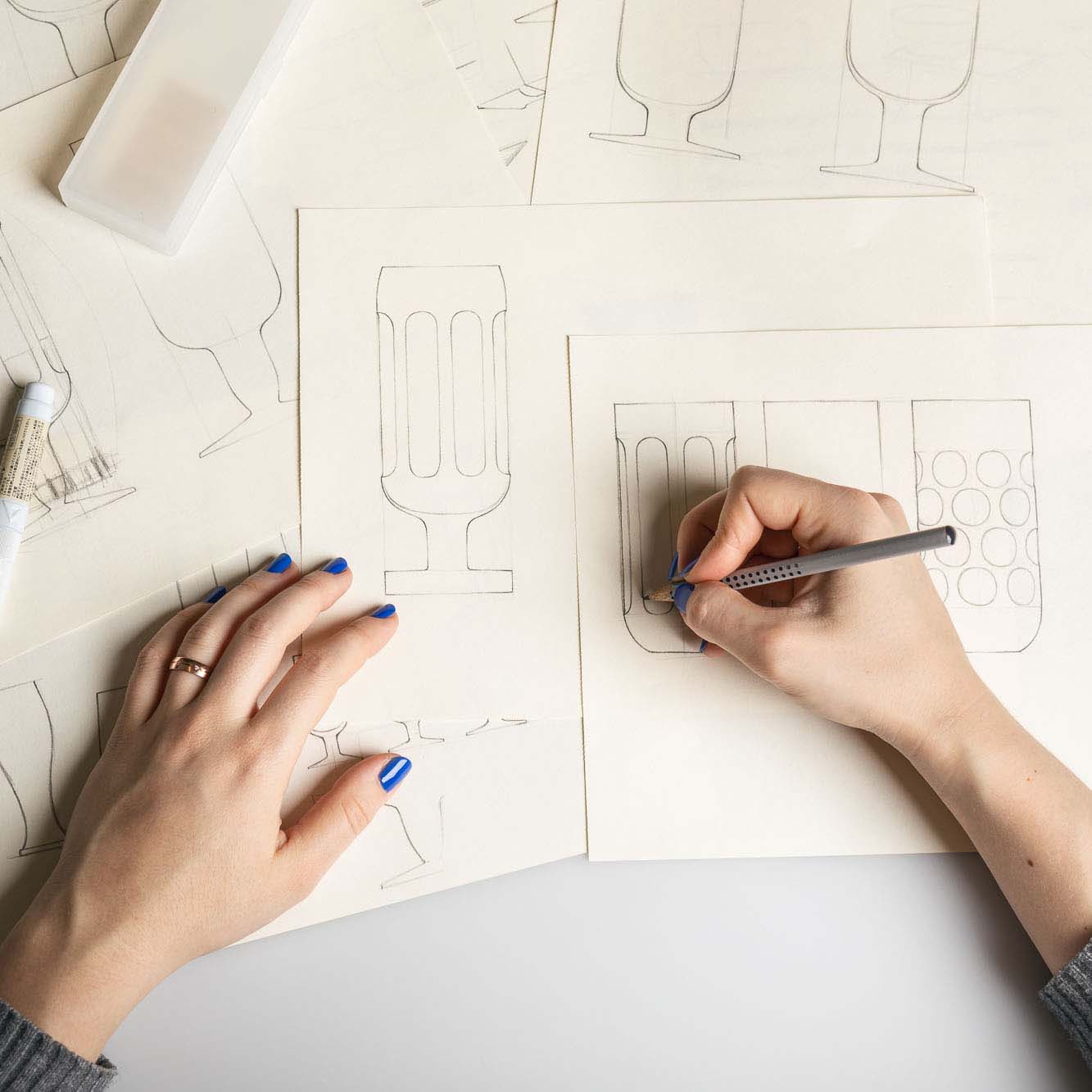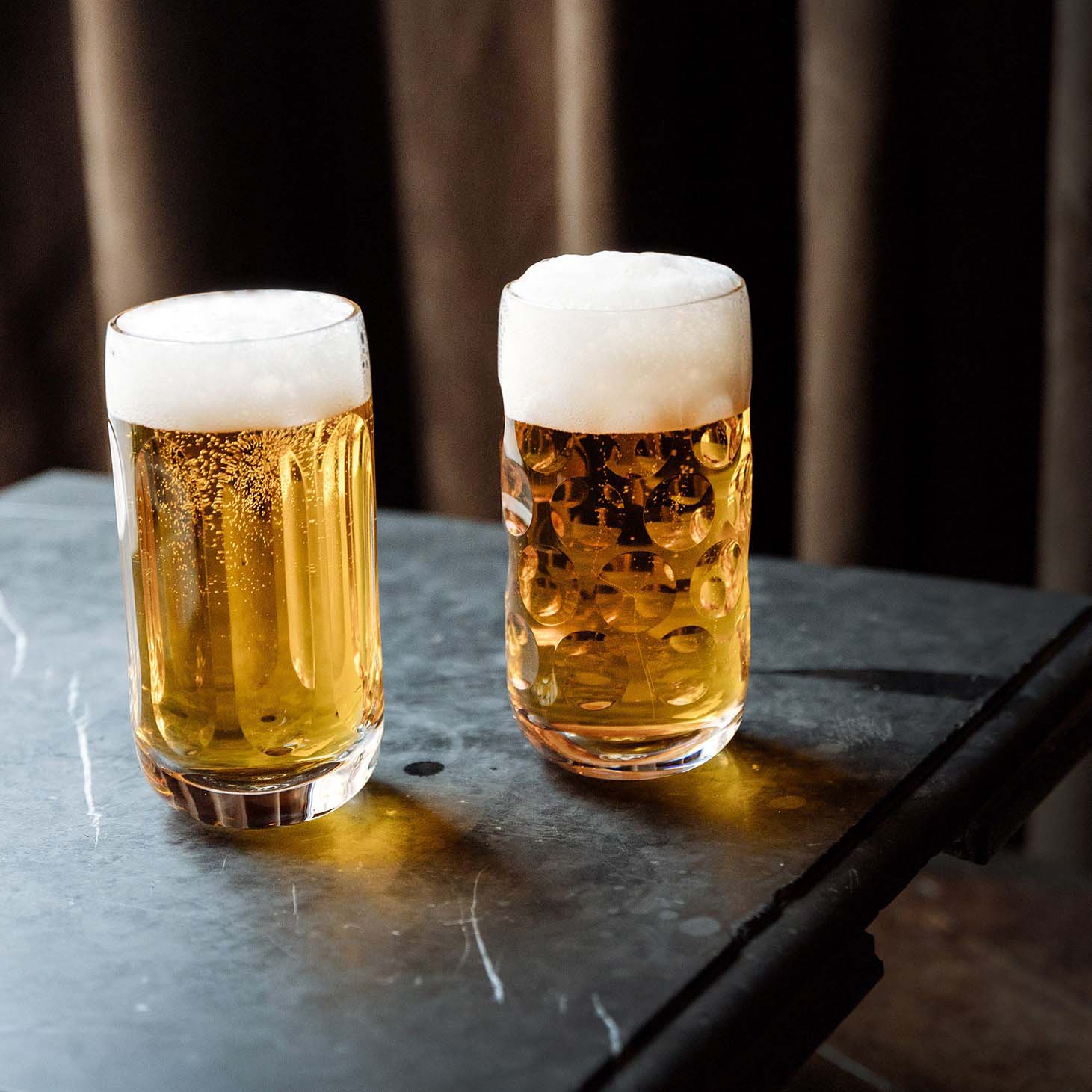 Marine Julié
Marine completed her studies at the National School of Architecture and Landscape in Bordeaux and subsequently continued studying art at ECAL (2014), gradually transitioning from drawings to sculpture.
She currently lives and works between Lausanne, Como and London. Her work is enriched by this geographic triangulation, reflecting in various creative fields from design and performance to publishing. This cosmopolitan ethos is essential for her performance painting practice.
For Rückl, she exclusively designed an experimental collection of vases and glasses named the Constellation of Us, in which mythical beings materialize through a simple airy linear pattern. This unique collaboration with Marine Julié, a talented French artist, was initiated by Wallpaper*, one of the most significant design magazines worldwide, within their Handmade project. This product line was first presented at the renowned Design Week in Milan, in April of 2019.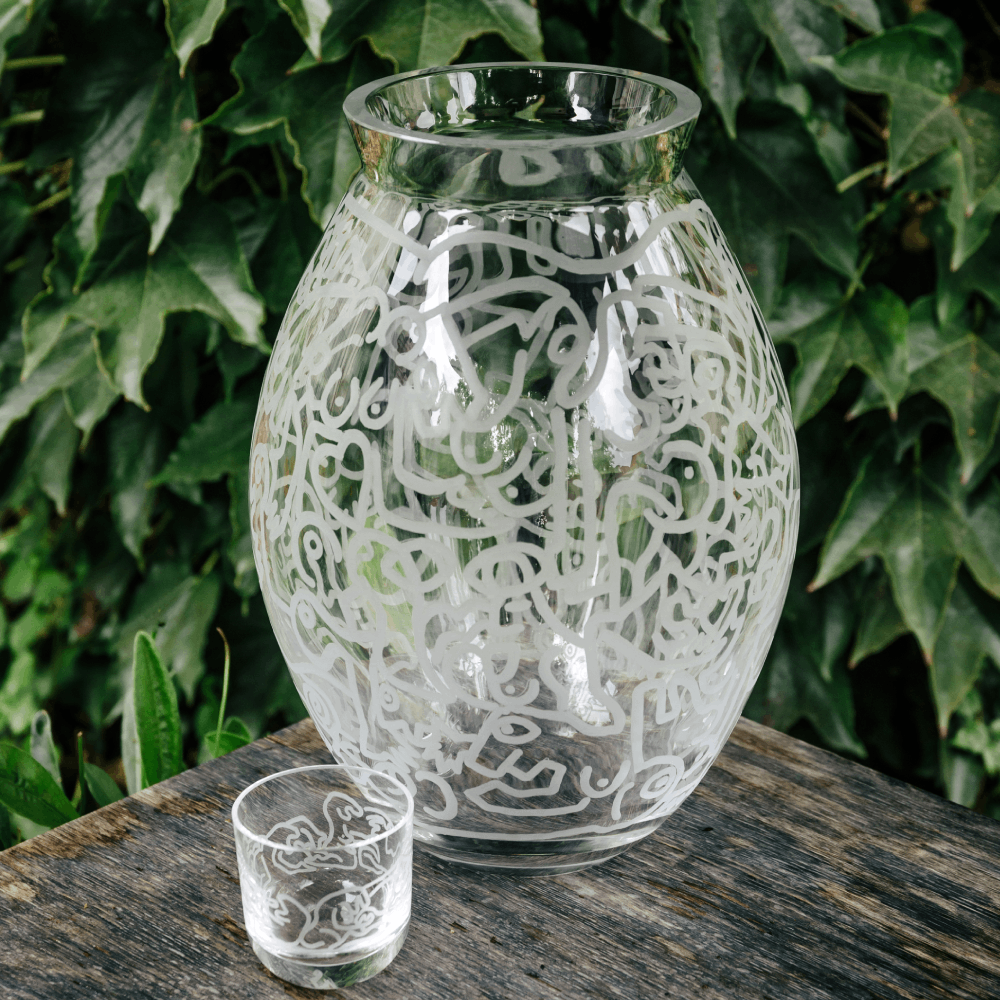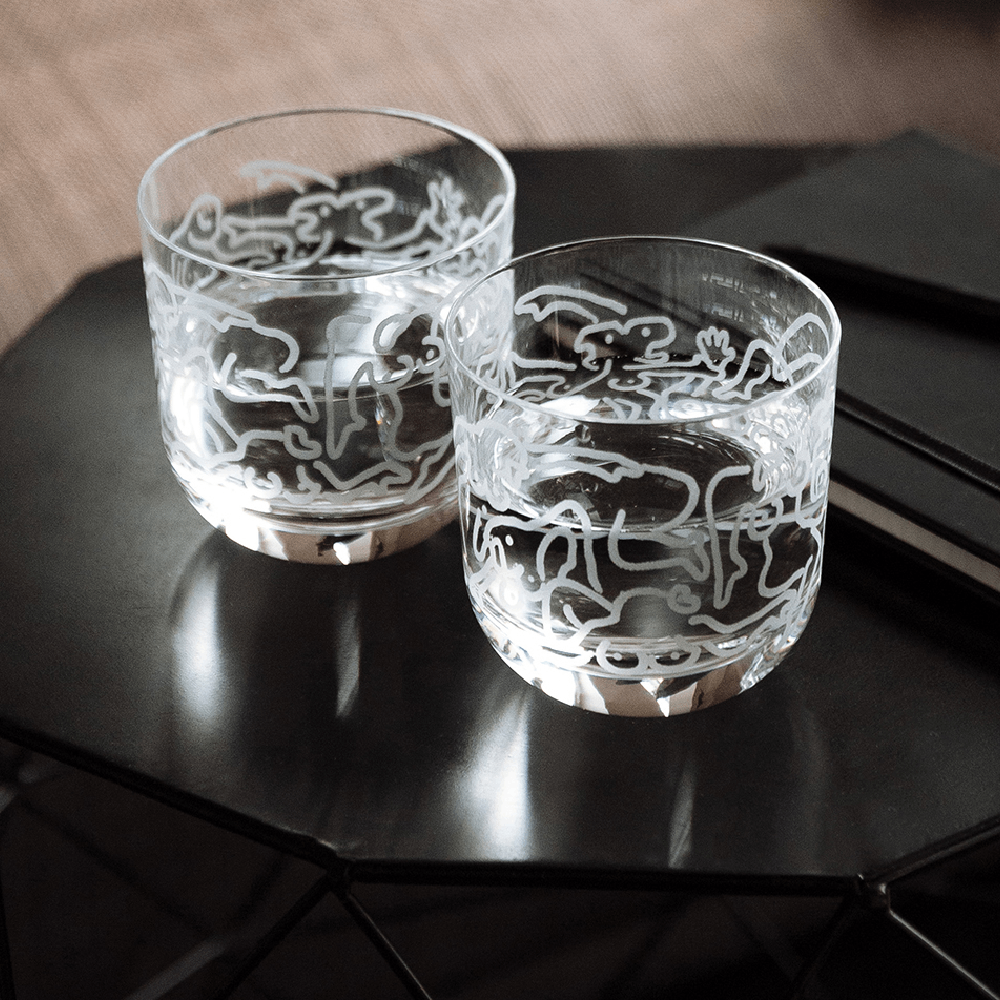 ---
---