1846
First Rückl factory
The Rückl family glassworks is renowned for top-quality cut crystal since 1846. However, glass-melting tradition and time-tested glassmaking techniques have been handed down in this family from generation to generation for some three hundred years.
The first stable glassworks carrying the family name was established by Jan Rückl in Cyranův Wostrov in 1846. That date marked the foundation of a future glassmaking empire that leftits mark in several locations within the Czech territory.
1903
Foundation of the glassworks in Nižbor
After establishing smaller family glassworks in Cyranův Wostrov (today's Ostrava), Včelnička and Skalice (near Česká Lípa) in 1903, Antonín Rückl was determined to build a new glassworks from the ground up in Nižbor. The beginning of the 20th century introduced many technical advances and Antonín wisely foresaw the needs of generations yet to come. He undertook a risky venture and built his glassworks in the immediate vicinity of the newly established railroad from Prague to Rakovník.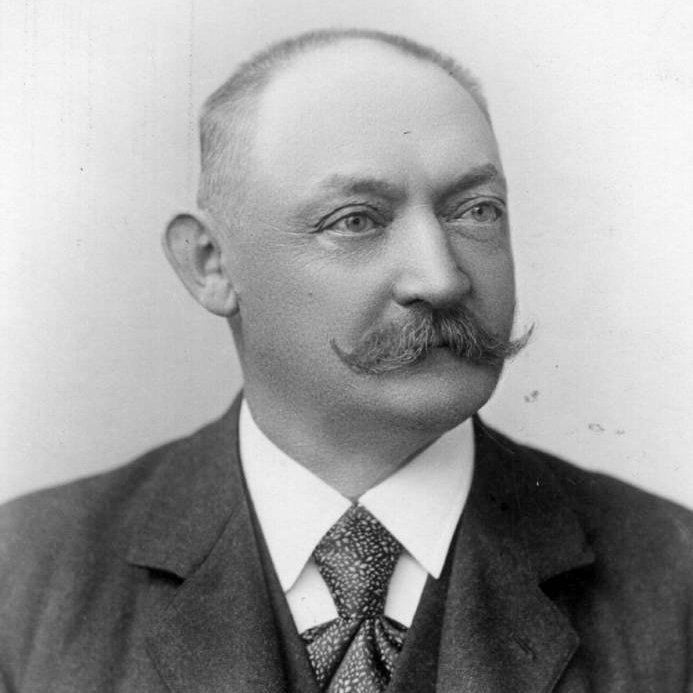 early 20th century
The War Time
The company overcame numerous obstacles brought by two world wars, between which Czechoslovakia saw a brief period of freedom followed by occupation. The glassworks survived these circumstances mainly due to the skill and diplomacy of Antonín Rückl. In times when most men were sent off to the wars, he managed to sustain continual production.
He secured contracts to produce glass containers for the clarification of gasoline in Messerschmitt airplane carburetors. Thus his employees were protected from going to war or relocation to an unknown territory abroad, as well as to financially survive hard times.
20s - 40s
Golden Age
The true 'golden era' for the Rückl glassworks occurred between the two world wars, during the brief freedom of the First Republic. It became a shareholding company in 1921, focused on expansion and innovation. At this time the glassworks boasted a thousand workers, with distribution facilities in Prague and worldwide representation from Belgium and England to India and Damascus.

Aside from technological advancement, the glassworks also concentrated its development in the area of design, collaborating with leading Czech glass artists such as Ludvika Smrčková and Josef Drahoňovský. Their successes included an exclusive cut-glass vase for Tomáš Garrigue Masaryk, the first President of Czechoslovakia, as well as receiving the Grand Prix at the glass exhibition in Paris in 1935.
1945 - 89
The Hard Times of Communism
November 28th of 1945 began a new chapter in the history of this family empire. President Beneš's decree #100 nationalized all family-owned businesses, forming dark and lasting clouds over their future.

In Nižbor, all cut-glass or otherwise decorated products were labeled as bourgeois anachronisms and halted. Production was focused on cuvettes (cubical laboratory vessels similar to aquariums) and glass chamber-pots. In the 1960's the regime saw a suitable source of income in the export of products and built a new glass-cutting workshop in Nižbor, in order to gain maximum profits in foreign currencies.
1989
The Bittersweet Comeback
After decades of separation, the Velvet Revolution of 1989 finally arrived and with it came many expectations. The family that once breathed and worked in unison was further shattered by a refused restitution application. The only option for return of the company to its original owners was to buy it back. Jiří Rückl, great grandson of the original owner and the man determined to continue the tradition, recalled the post-1989 events "My father advised me to carefully consider the purchase, because it wasn't just a matter of the company as such, but also the responsibility and care for glassmakers and their families that were and are an integral part of it." But both his genes and his education in glassmaking technologies prompted him to buy back the struggling Nižbor glassworks from the state in 1992 for 35 million CZK.
2017
Storytelling in Glass
2017 brought fundamental changes to our glassworks. Thanks to the intervention of Martin Wichterle, a private investor and patron of several Czech brands, the Rückl century-old craft is now able to shine in the context of contemporary design. The new collection developed by Rückl Art Director Rony Plesl pays homage to the tradition of Bohemian glassmaking, as well as icons of Czech history.

It retrieves the best from time-tested glassmaking techniques and takes them to new levels.