Let spring into your home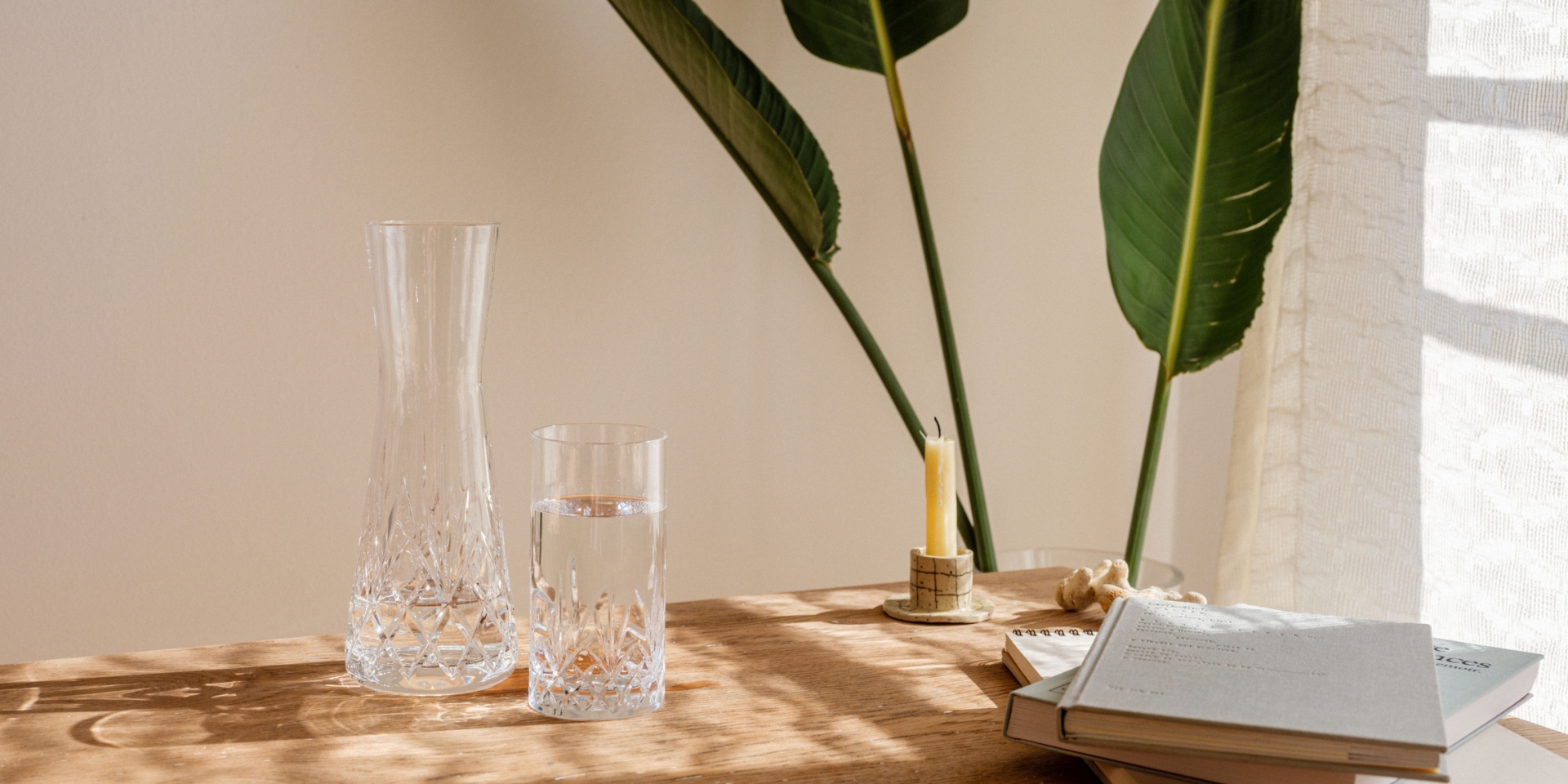 Birds singing through open windows, gentle sunlight, the smell of blossoming trees, ... Spring is knocking unwaveringly at the door. Let it in and prepare your home for the lengthening sun-warmed days.
Freshly picked
Golden rain, catkins or daffodils. Nothing marks the coming of spring more than the first messengers in the form of blooming flower beds and parks. Bring spring home and store it in one of our designer vases. In the Rückl crystal collections, you'll find both taller pieces that make a great support for branches and longer flowers, and shorter vases that fit perfectly with tiny flowers. Let your home bloom!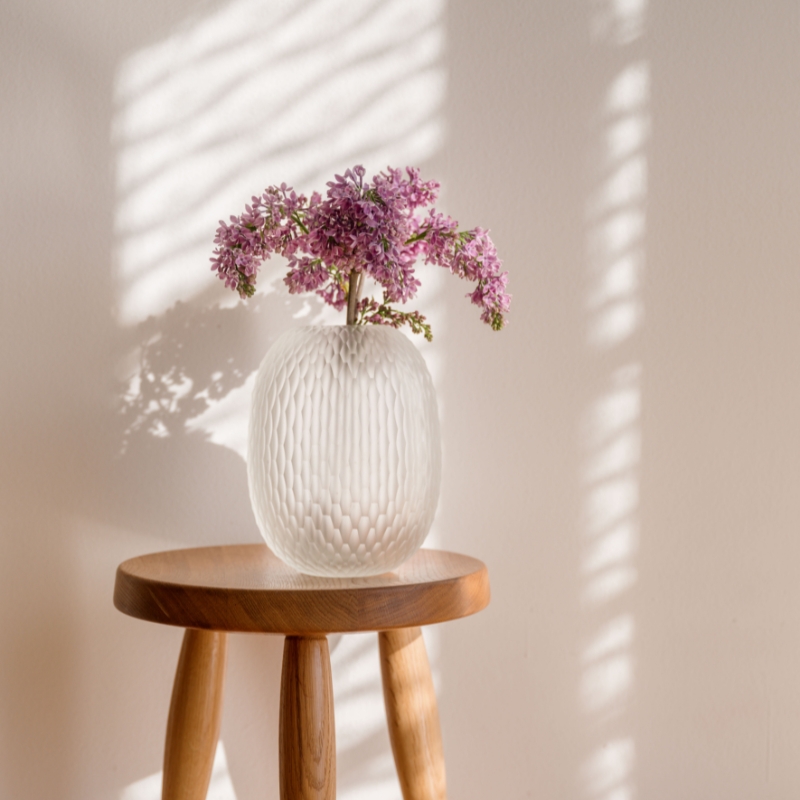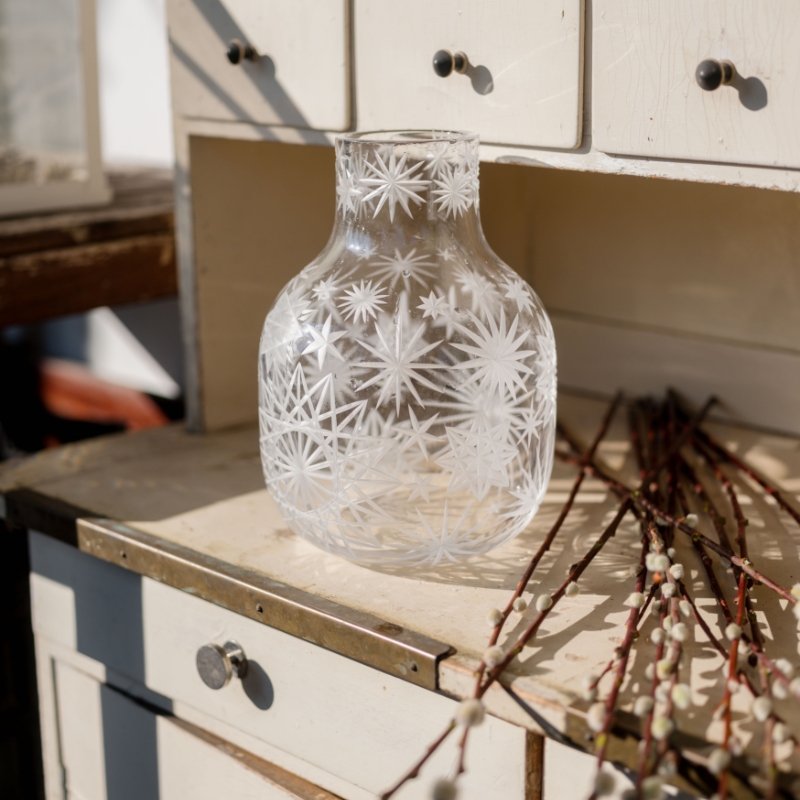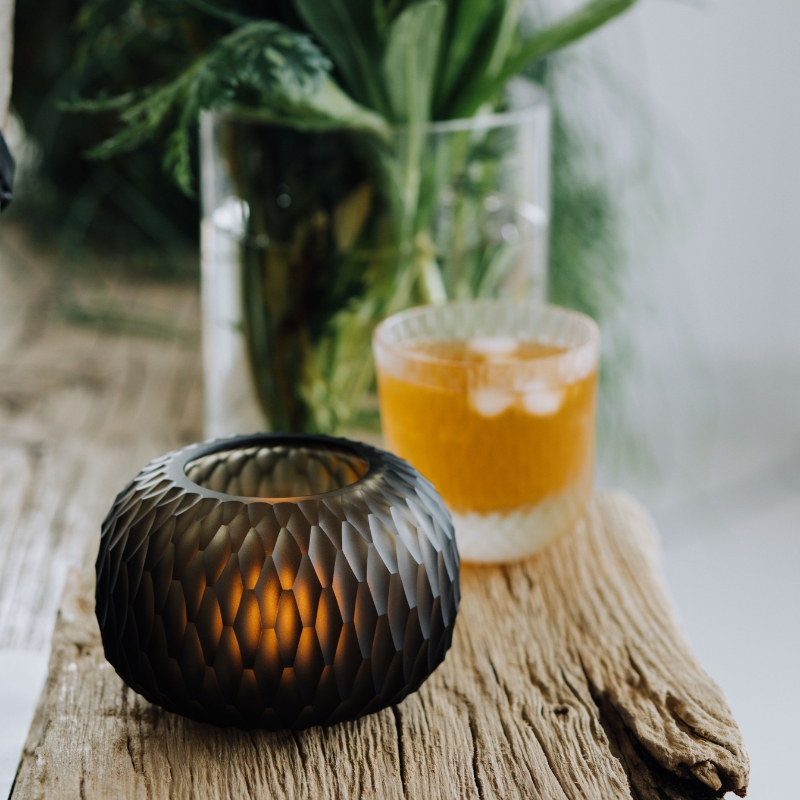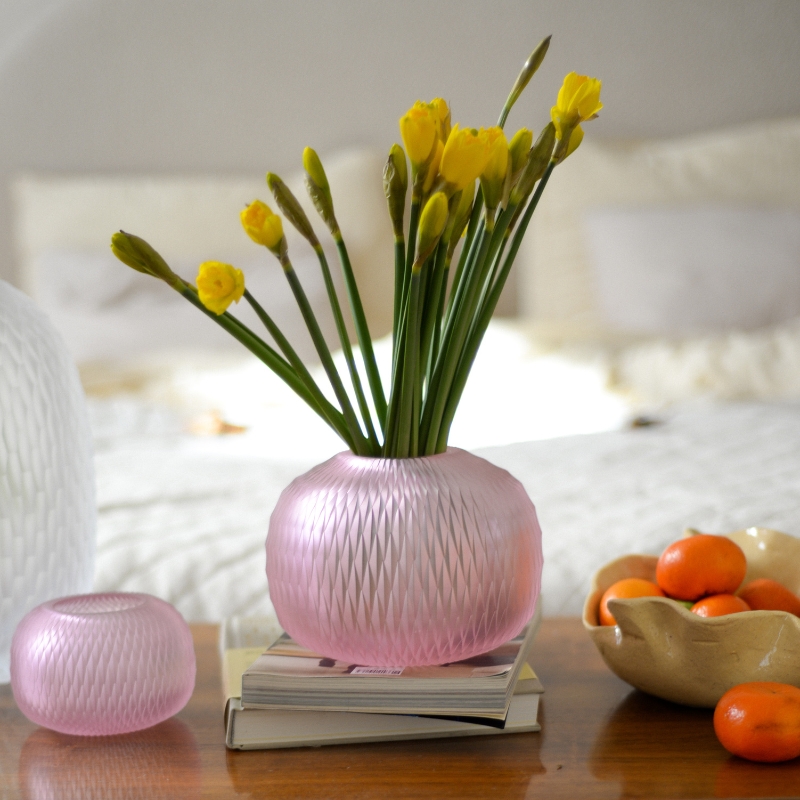 Delicate natural colours
Springtime lends itself to soft tones of pastel colours. Brighten up your interior with a touch of reddish pink, earthy smoke or heavenly blue. Colourful crystal pieces can be found in the Metamorphosis, Pink or ABC collections.
Spring cleaning
Spring cleaning, sorting out your wardrobe, lightening up your diet or hydrating with herbal teas and fruit juices. Spring calls for cleansing in all its forms. Whether you'll do a spring detox or not, adequate hydration is essential in any case. A water carafe or water set are ideal aids that you can always have on hand. Fall in love with a piece from the carafe or drink set categories.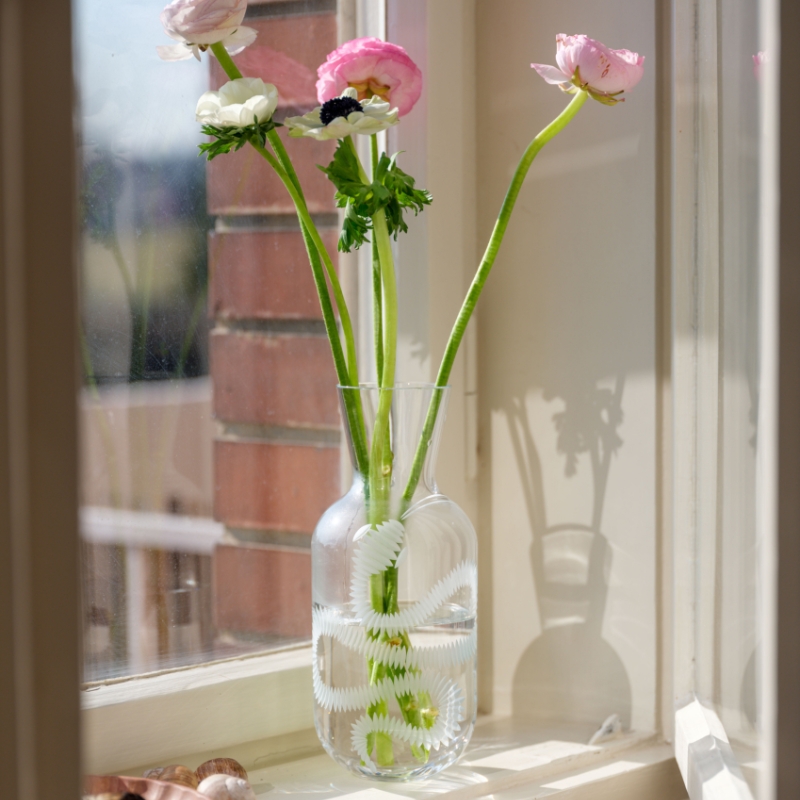 Spring in the air
Freshly washed sheets dried by the sun's warm rays, cool morning air through an open window or the smell of budding trees in the park. Let yourself be enchanted by nature coming to life and enjoy spring with all your senses.