The perfect bouquet for our crystal vases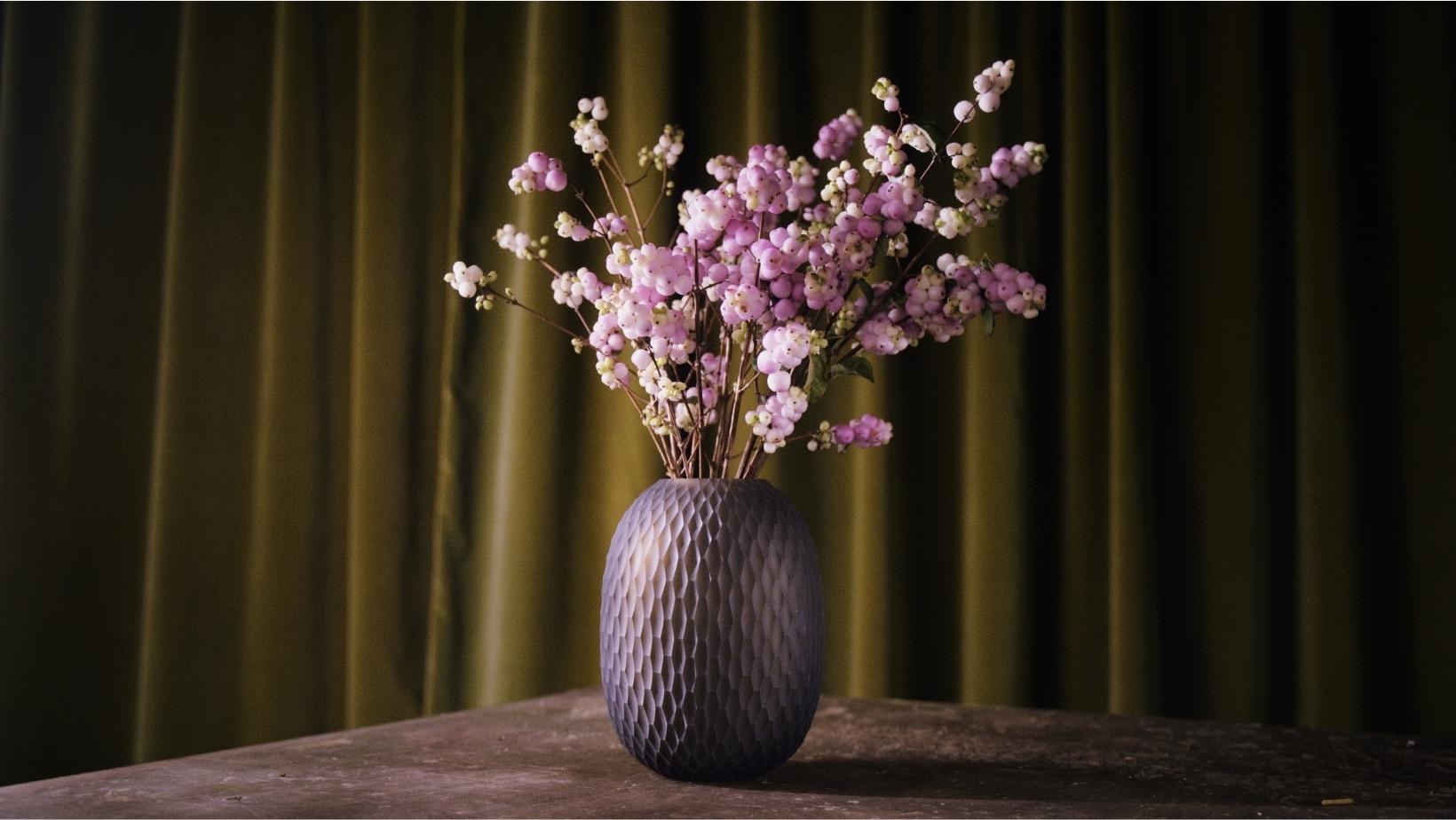 Vases are an elegant addition to the interior in their own right. However, they only become real jewellery when complemented with the right flower. Choose the one that will be in perfect harmony with your vase.
Get inspired by the advice of the Florist Prague flower boutique and create a unique decoration that will bring natural beauty and a gentle touch of nature to your home.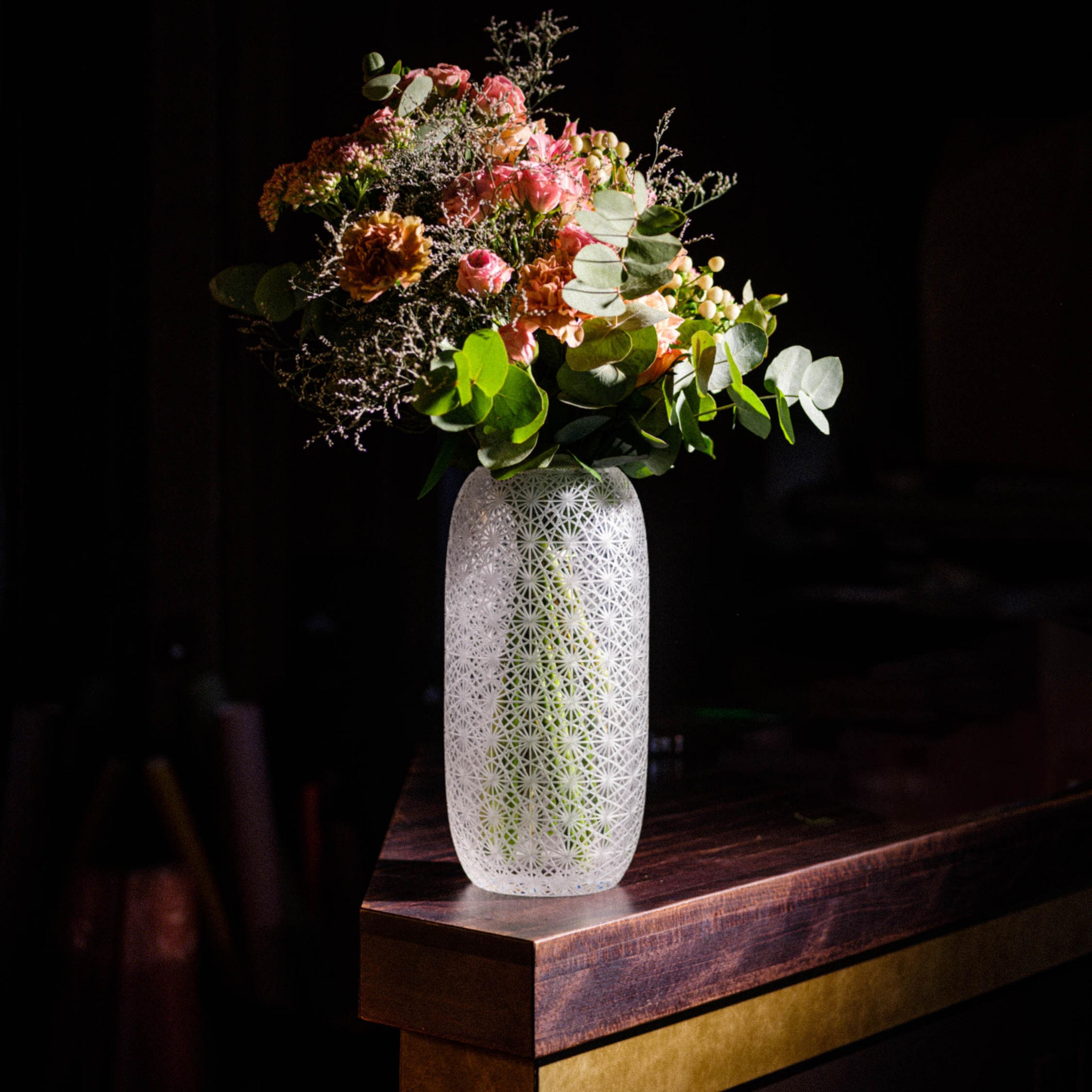 Odette
a tall round vase with a fine cut
Larger flowers with longer stems are generally suitable for tall vases. In the case of the fine sanding of the Odette collection, we can afford multi-coloured floral decoration, but still in subtle colour shades. A perfectly balanced combination can be achieved by supplementing the lace edge of the vase with flowers that feature small, discreet petals.
Love
a magnificent crystal vase with a flared neck
The dazzling design of the Love collection vases calls for more extravagant and opulent floral arrangements. Perfect harmony can also be created by adding large, simple pieces of single-species flowers, such as roses or lillies. The crystal purity and transparency of the sumptuous vase adds airiness and at the same time emphasises the perfection of the arrangement of the flower stems.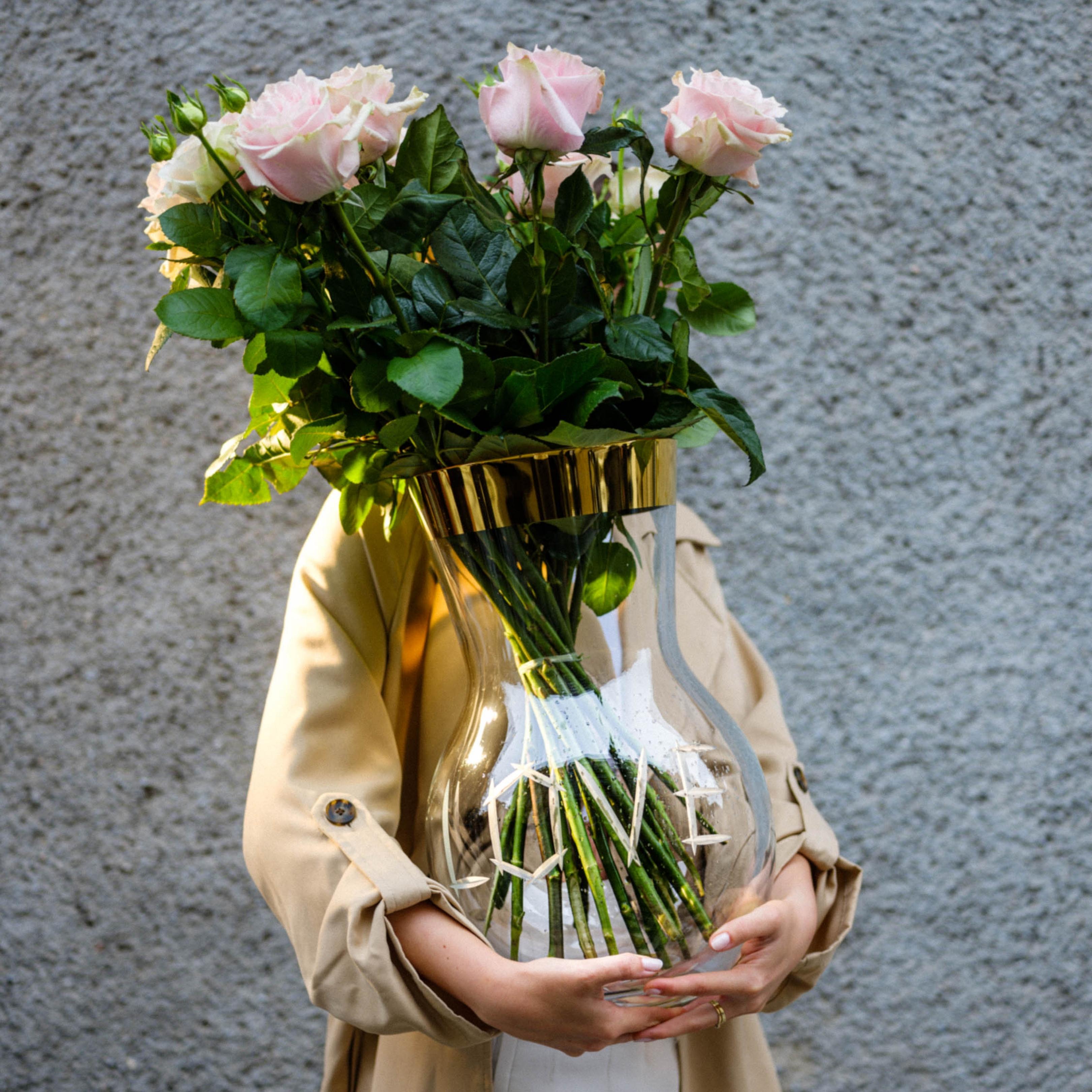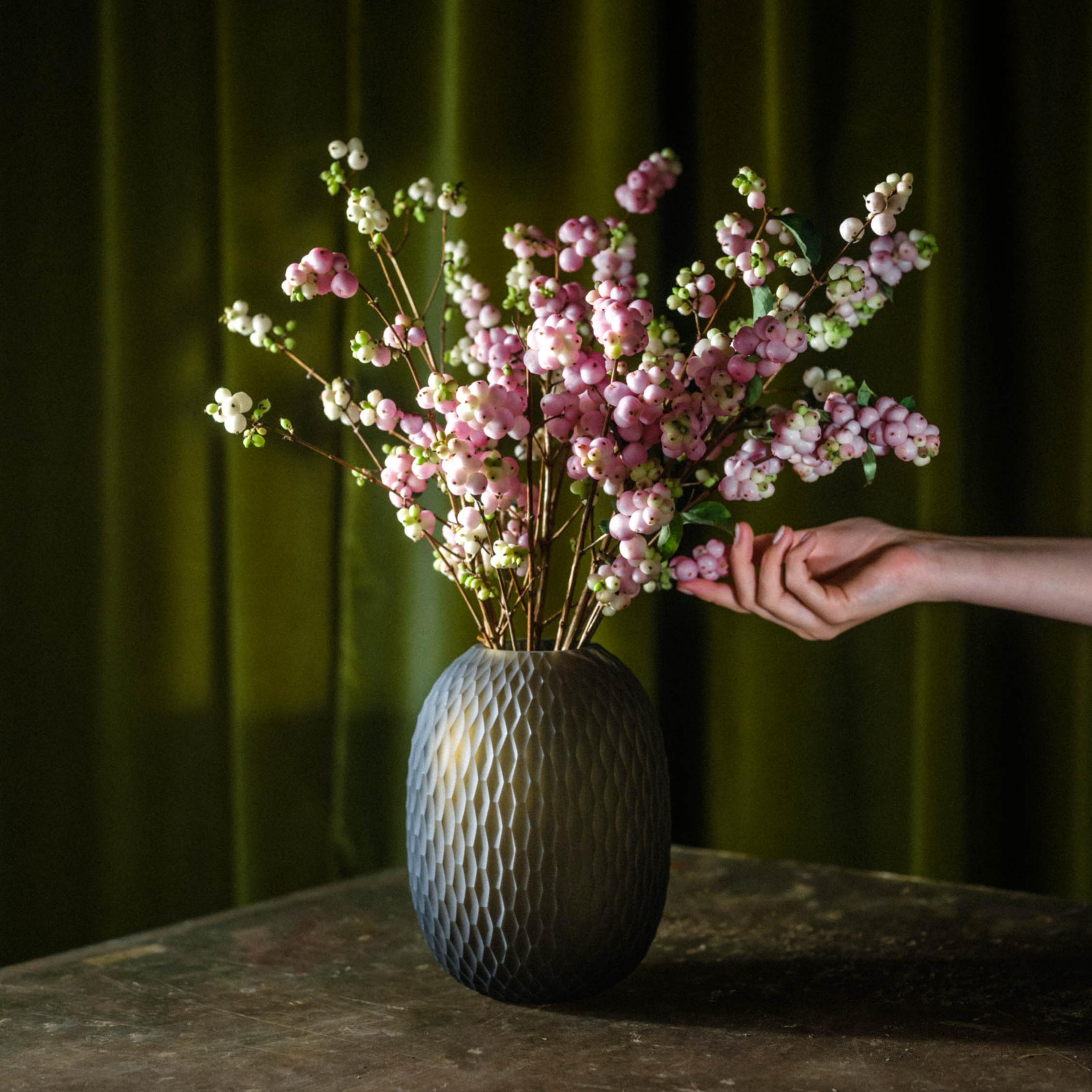 Metamorphosis
a lower coloured vase with significant cut
The expressive cut and iconic colours of the vases from the Metamorphosis collection work by themselves as a decorative element of the interior. Due to the opacity of the crystal vase, we can afford to place flowers with non-uniform stems in it, which will hide under the colour scale of the crystal solitaire. However, the visible part of the flower decoration should ideally be of one colour and one species. In the case of an opaque vase, it is possible to use dried flowers in addition to fresh ones. The delicate game of flower choice contrasts depending on the colour shade of the vase, and the interplay between the vase and your choice of flower can then elevate the finished decoration to a real piece of jewellery.
Rudolph
a smaller transparent vase with an elegant cut and a tapering neck
The elegant simple cut and practical shape of the Rudolph II collection vase make this crystal piece a versatile interior accessory that can be matched with almost any type of floral arrangement. Traditional hand sanding forms a perfect harmony with weaves composed of, for example, a combination of meadow flowers. In this case, we don't have to worry about more striking combinations of colours and types.