Events in the glassworks factory
Discover the craft of glassmaking in all its forms and let yourself be enchanted by the atmosphere of our glass factory in the valley of the Berounka river.
Halloween in the Rückl Glassworks
Saturday 21st October 2023 from 9am to 3pm
Celebrate Halloween with us
Ghosts, witches and other creatures, all are welcomed in our glassworks on October 21.
Did you know that Halloween was originally the Celtic celebration of Samhain? And we are very close to the Celts in Nižbor, so you will find Celtic symbols embossed in crystal and you can also try to cut runes on the glass. The fire belongs to this holiday as well as to the glassworks, it must not go out in the furnace. Take a peek inside and try your hand at working with the glass blower in the glassworks.
There will be spooky face painting by our artist for everyone to enjoy, and Halloween refreshments will be available throughout the day.
In the afternoon, you can head across the bridge to the castle to the Celtic Culture Information Centre, where you can celebrate the Samhain festival into the evening.
Prices:
- children in costume get in for free and receive a small gift from us
- guided tours - adults 150 CZK, discounted admission fee 100 CZK
- extra charge for a souvenir glass grinding: 500 CZK
- extra charge for glass blowing in the smelter is CZK 1,000, with the possibility of picking up your own product in the days following for an extra 350 CZK
Reservation:
Guided tours and experiences of glass cutting and glass blowing must be booked in advance via email at: exkurze@ruckl.cz or by phone at 605 229 205.
We look forward to seeing you there!
The 120th anniversary of the Rückl glassworks
Saturday 2nd September 2023 from 10am to 4pm
Come and experience the Rückl glassworks, which has been with us for 120 years
What awaits you here?
Guided tours, glass blowing and glass cutting experiences. Entertainment, games, face painting, raffles for unique prizes, and historical crafts to try. You will see crystal gems from the past and present of the Rückl glassworks in Nižbor. Hot and cold refreshments, as well as local beer, will be available.
On this day, take advantage of a special offer to shop in our company store in celebration of our 120th anniversary. 
Meet and greet with Kateřina Handlová and welcoming the summer holidays
24 June 2023 from 9am to 3pm
Introducing Kateřina Handlová's new collection
Come and listen to our artistic director Kateřina Handlová talk about her new collection and her love for glass, and take the opportunity to be among the first to see the crystal gems that have been created under her direction.
You can try working in the glassworks under the guidance of a master glassblower or cut your own glass in our cutting workshop. For children, there will be original face painting with our painter Romana Reindlová. 
Come and spend a pleasant Saturday at the Nižbor glassworks and begin your holiday adventures.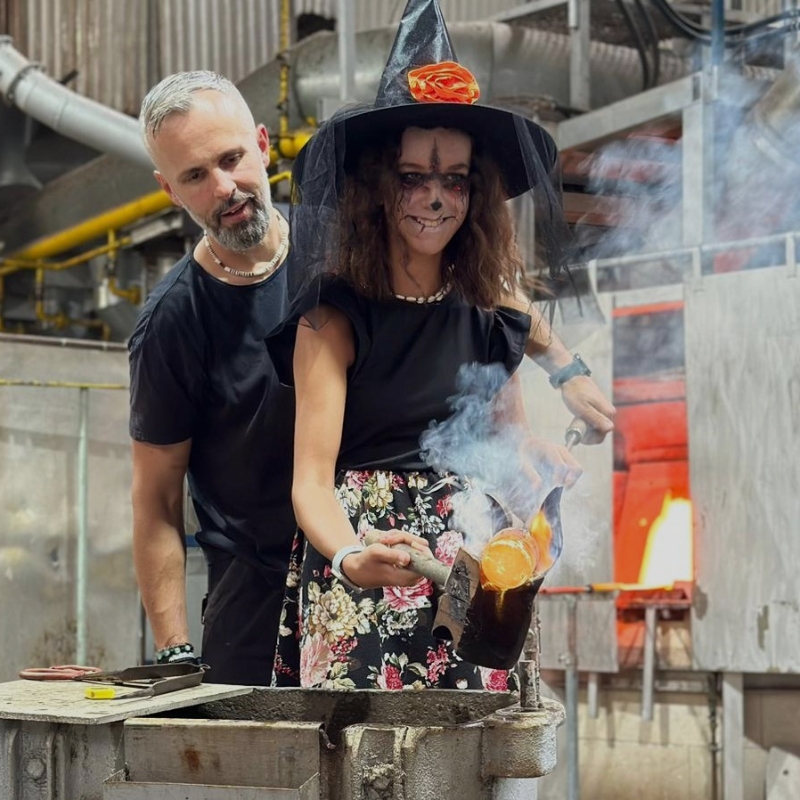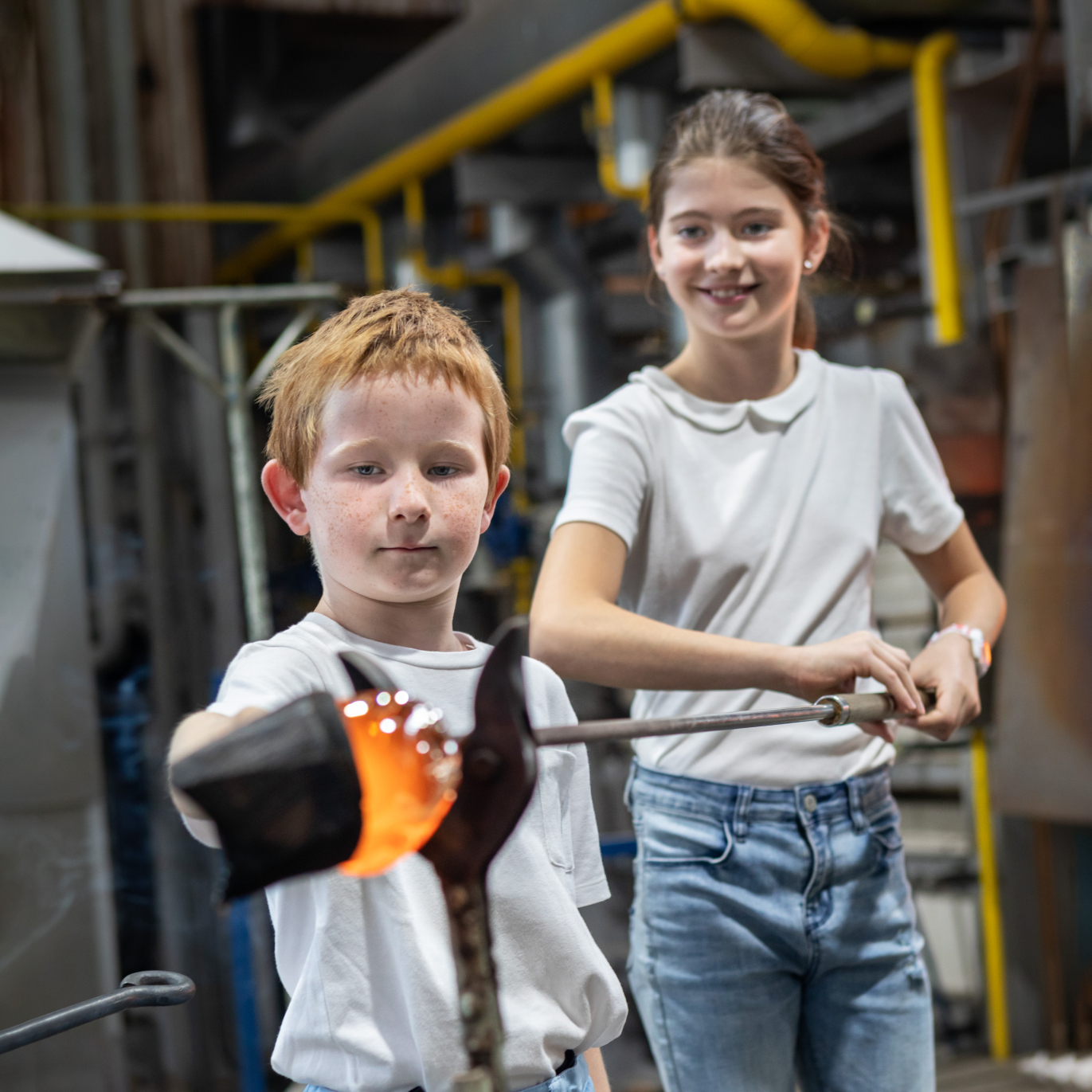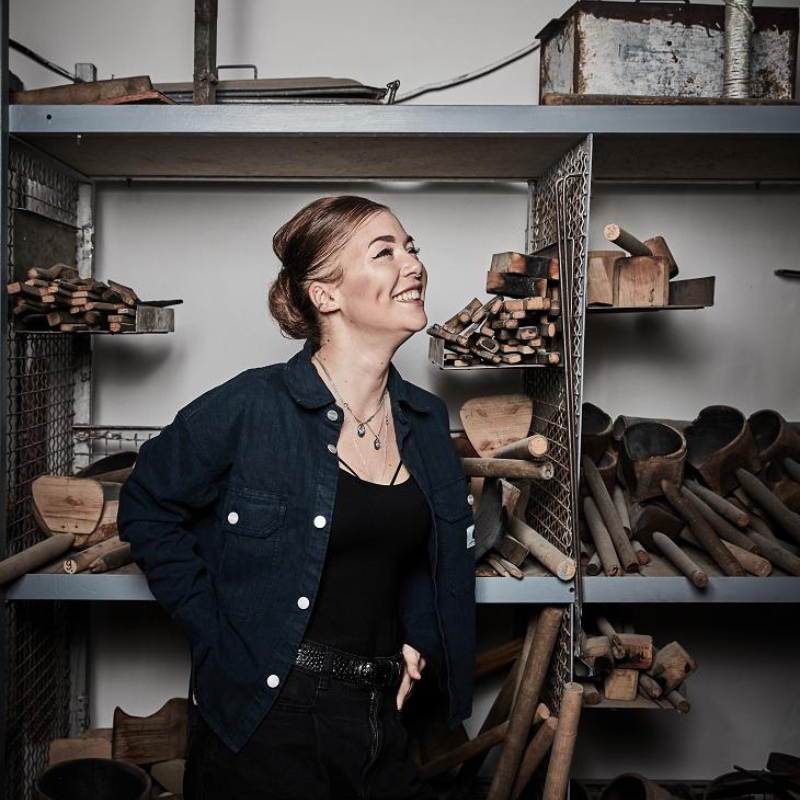 ---
---
Porsche in the Rückl Glassworks
13 May 2023 from 9am to 3pm
Come to our Glassworks to see Porsche cars
Spring Porsche trip and admire the sight of these Porsche beauties.
Saturday May 13th is ideal for visiting Nižbor and its surroundings. In our glass factory, you can take a tour, try glass blowing or hand-grind your own glass. Visitors who remain in the area until 1pm can see the arrival of the participants of the 
The program in the glassworks:
9am - 1pm: guided tours, glass grinding and glass blowing 1pm - 3pm: Porsche cars
The Celtic festival of Beltain
29 April 2023 from 9am to 1pm
Celebrate the Celtic festival of Beltane in Nižbor
Before you cross the bridge to the castle where a rich program awaits you until evening, start your day with an unforgettable experience at our glassworks. During the guided tour, you will see how glassmakers work with the four elements: fire, water, earth, and air. We will be stamping Celtic symbols onto real crystal right before your eyes. For those who want to experience it firsthand, you can, for an extra fee, try working with a glassmaker's blowpipe at our workbench under the guidance of an experienced master glassmaker. This is a unique opportunity to peek inside the furnace and blow into the mass of hot glass. In the grinding workshop, both adults and children can come and be creative. You can hand-grind, for example, one of the Celtic runes onto your glass or beer glass. We will gift-wrap the product for you, and it will remain as a memory of this day.
You can also look forward to excellent coffee and snacks from JOJOkava.
Easter excursions
7 and 8 April 2023
Celebration of spring in the Rückl Glassworks
We welcomed the spring with our visitors and created togehter. 
Crystal spring motifs, birds, fishes, flowers and more was ready to buy in our factory shop, along with handmade glass eggs.
In the grinding room visitors were able to try grinding on a glass that remained as a souvenir and as a memory of the day.  
For children and playful adults, we had crystal cullets and crayons in our workshop. You could take the painted cullet as a souvenir. There were also Easter gingerbread cookies waiting
for the children to decorate and enjoy.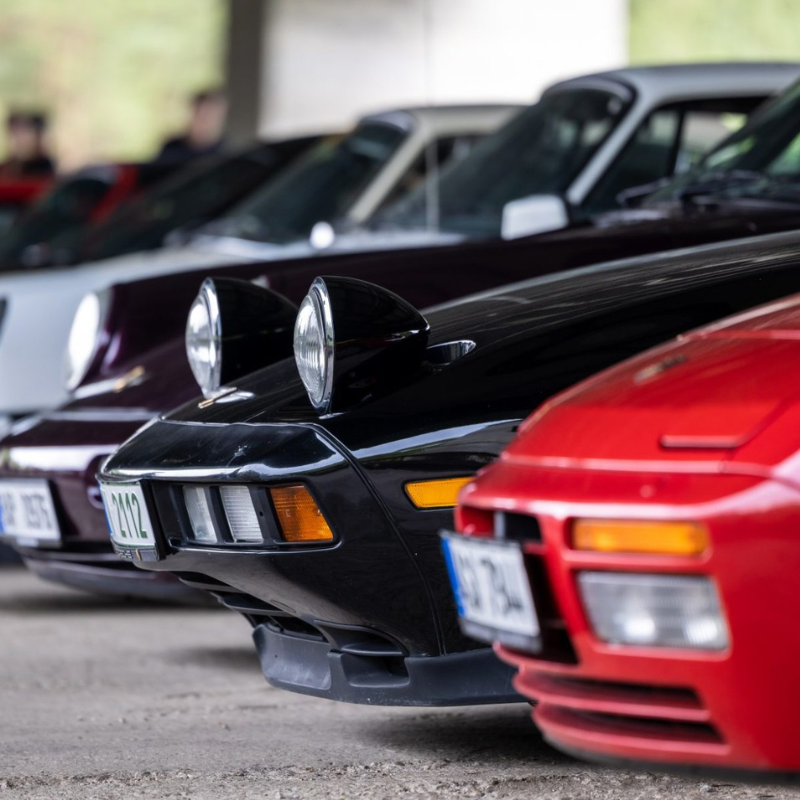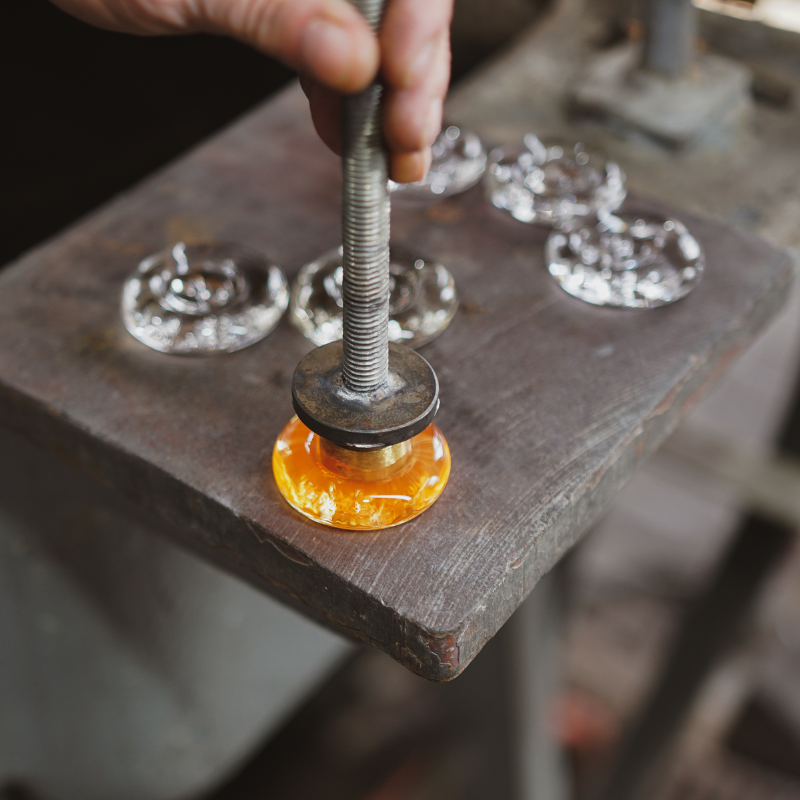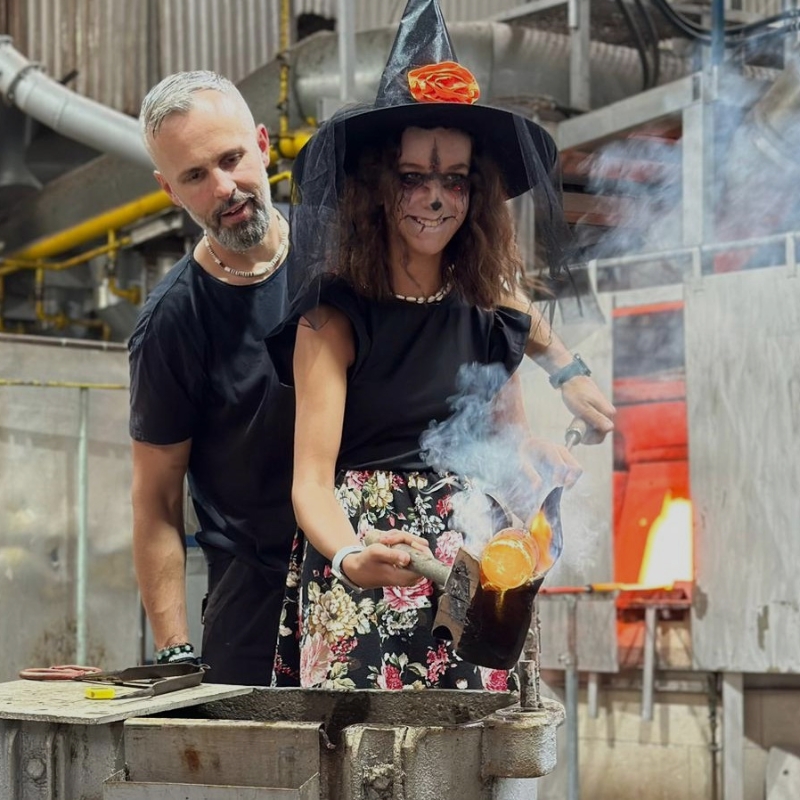 ---
---
International Women's Day
4/3/2023
International Women's Day celebration
in the Rückl glassworks
Celebrate International Women's Day
in the unique atmosphere of our Nižbor glass factory and get a glimpse into the secrets
of the glassmaking craft.
Buy an original handmade flower that will not fade. Try to cut the crystal glass that will stay with you. You can sand a monogram or a pattern on it, which our master sander will advise you on. To celebrate, we will add 0.75l of sparkling wine to your glass, which is also included
in the price.
Experience package for 2 people 
for CZK 1,590 includes:
- guided tour for 2 people
- 2 crystal glasses on which you can try
   the work of the grinder and take them home
   as a souvenir
- 0.75 l sparkling wine
You can also visit glassworks for the standard entrance fee without grinding.
Valentine's excursion
11/2/2023
Valentine's excursion in the Rückl glassworks
Valentine's Day Celebration took place at Rückl. Visitors could express their feelings by grinding them into a crystal glass under the guidance of a master grinder.
Christmas ornaments cutting
26/11/2022
Ornaments and glasses cutting in the Rückl glassworks
Before Christmas we have created the opportunity for our visitors to make thei own Christmas ornament or glass.
It was possible to grind Christmas ornaments in the shape of a pink ball or clear glasses.
Even children could try it out because glass cutting is also safe for people under the age
of 18.
A stand with coffee, hot drinks and sweet treats was available in the area of the glass factory.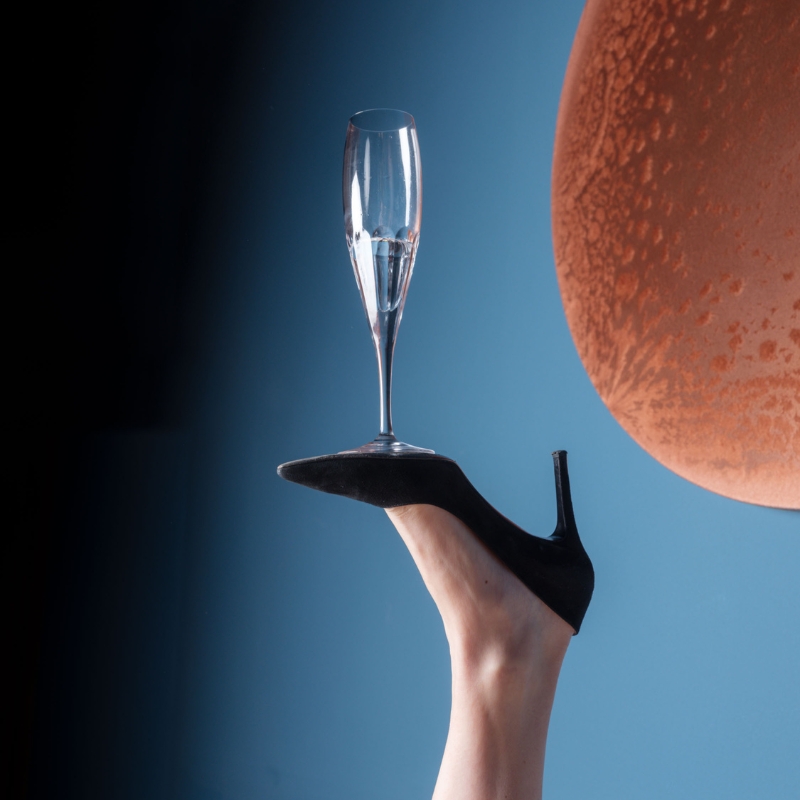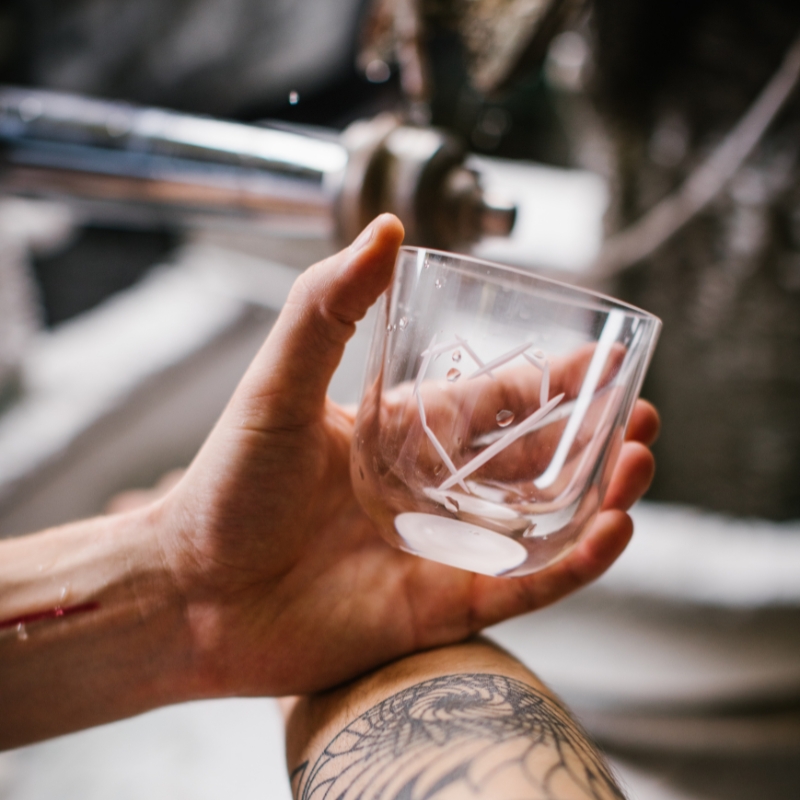 ---
---
Christmas ornaments blowing
26/11/2022
Christmas ornaments blowing in the Rückl glassworks
Our visitors could enjoy the Advent season and let themself be enchanted by the Christmas atmosphere in our glassworks in Nižbor.
In addition to blowing glass Christmas ornaments, it was be possible to peek under the hands of our glass masters during regular excursions throughout the day. Refreshments in the form of mulled wine or wine sausages conjured up the Christmas mood. A fairytale adventure and a children's theatre performance was prepared for the smallest visitors. The whole program ended with the lighting of the Christmas tree and a theatre performance of Polednice.
Miroslav Liederhaus exhibition
July-August 2022
An exhibition honouring glass artist Miroslav Liederhaus
He is said to be the last of his kind. Creating works of art is an essential part of his life - stunt balancing on the tightrope of an exciting experiment is his natural element and perhaps a welcome challenge. Because every burden is also an opportunity.
Glass. Metal. Punk. Inspiration. Idea. Realisation. Idea. Heat. Light.
They started as a blacksmith's workshop, which used its knowledge of iron smelting and after six years of development produced a unique glass furnace. Several professional glassblowers collaborated with them on its development, and now thanks to them you could experience something amazing.
GCWC 2022
6/3/2022
The 8th year of the World Glass Cutting Championship
The largest meeting of the world's top glass masters and experts in the technology of traditional manual and modern robotic grinding.
The aim of the prestigious international competition is to present cut glass in its broadest sense and in new contexts. We thus pay tribute to the skill and creativity of glass masters and we advocate for the preservation of the glass craft and technological innovation for future generations.
The competition was open not only to professionals, but also to secondary school glass students - future artists, grinders and glassmakers.